7 tips of how to host more engaging webinars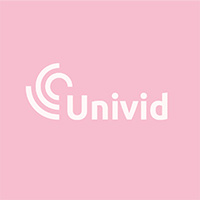 Updated: February 22nd, 2023
Published: October 6th, 2022
Hosting engaging webinars requires remembering a few small details that can make a huge change. Often just highlighting the chat, reactions, or the Q&A can give a spike in engagement. In this article, we share 7 ways you can make your webinar engaging and interactive - the two things that that boost conversions and memorability.
From looking at tons of engaging (and not so engaging) webinars - we put our minds together, got creative, and brainstormed around the common denominators that really make a webinar stand out from the mass of slow and boring ones. Luckily, we decided to share them with you!
1. Don't go overboard in your intro ⚓
Fun balanced content is key to an engaging webinar.
Think of your intro as an amuse-bouche to the main course that is your presentation. Don't make your intro too long or complex- you want to introduce your main theme and ideas that you'll be expanding on. 
When writing your script, make sure your intro is only 25% of the writing, and practise reading it aloud and timing yourself to see how long it is. You can also test it out on others and they can give you feedback if it feels too long.
Keep the ratio between intro and content right. Short and sweet to make the attendees want more.
2. Have a moderator or facilitator on board ⚖️
They can help hold the event together- admitting people into the webinar from the waiting room, helping with any technical issues, and ensuring everything runs smoothly, from sound to audience engagement and ensuring it's a respectful space for all and that the audience get the most out of it, feeling they can speak up and ask questions.
What a moderator could look like - but it could also be one behind the scenes, running polls, answering in the chat, or changing layout. From a TEDx event on Univid.
3. Pepper Q&As throughout, instead of waiting until the end ❓
One way of facilitating and encouraging audience engagement is to utilize Q&As throughout the webinar, allowing time for question and answers at different points, instead of waiting to the very end, where guests may have forgotten what they wanted to ask. Consider it, and make sure to ask for questions explicitly and highlight questions that have come in. That way to make sure the webinar feels alive and engaging!
The Univid analytics dashboard - displaying spikes in users focusing in on the tab, when 1. Q&A is prompted, and when 2. polls are sent out
4. Work with live reactions 👍
Get instant activation and feedback by working with live reactions.
Reactions have an ultra-low threshold to participating, so attendees will feel inclined to send one out. By encouraging to react - you will get the answer to what messaging resonates with your audience. Also, you and everyone in the audience will feel more connected to each other, as you see the flow of reactions come in.
Suddenly, you will feel and see there are a ton of people viewing and appreciating your content, even though the chat might seem quiet every now and then.
Don't be afraid to encourage the attendees to answer with a certain emoji if they agree with a statement, or if they recognise a situation - you will be amazed by the amount of responses!
The live reactions bar in Univid where all the participant can give instant feedback
5. Open up for a video lounge after your webinar 🛋️
Allow attendees and speakers to meet in video meeting format - typically after the webinar. Set a relaxed vibe, where you get the unique 'after seminar lunch talk' going. If done right, this can be leave your attendees with a unique experience.
This way makes it more social and so that you can all take turns meeting more people face-to-face. Also, you can learn valuable insights about your target group from actually seeing them face to face.
BUT, make sure to make this part optional - and let people know there will be an opportunity to hangout after. This way you don't scare anyone off, and rather present it as an exclusive opportunity to network or get to know the speakers more for the people who are interested.
Also - make sure you choose a tool, like Univid, that support seamless switching between a video meeting and webinar, so you don't have to switch context by going in to a different video meeting software for the lounge afterwards.
6. Ensure time zones are considered for domestic and international sessions 🕔
This goes without saying, but you can't have an audience if the majority of your would-be attendees are asleep!
If you're dealing with a mixed and international audience, make sure that you take into account time zones, and find one that works for everyone involved- someone's 6pm could be someone's 9am, which isn't too bad- just watch out for scheduling a webinar session when it's someone's 11pm, or 4am. That's a big no-no, and you also risk alienating those guests from future webinar events.
Choose an optimal time and day for an engaging webinar that people actually will attend. If you are unsure - check out our free webinar scheduler tool to find the best time
7. Use ice breaker games and activating polls to get to know your audience 📊
Remember those games you'd be asked to play on your first day of college, or your first day of a new job? They would be fun ways of getting to know new people, have them learn a bit about you, and also 'break the ice'- make an awkward or nerve wracking new environment feel down to earth. 
The good news is that they adapt very easily to the virtual world. Many remote teams at companies are employing them for onboarding, as well as for fun after-work Zoom drinks etc.
Examples can include: 'two truths and a lie', trivia questions, or 'name 3 interesting facts about yourself'.
If done correctly, they will, also in the webinar context, encourage guests to open up to you and amongst themselves, and show them things they have in common. Adapt the level of the questions to the webinar context of people maybe not knowing each other before. Remember - you know your target group the best.
Run an activating poll to see:
how many people have used your software before

what their favourite feature is

where they are watching from today.
Here is our poll question generator if you need more inspiration on good questions to ask.
Make sure you have a mix of formal and informal questions, to keep it fun. If you're lucky, these facts will spin off into chat and cause some good conversational topics, ones that wouldn't be taking place in the normal context of a boring old work day. You'll be opening up the lines of communication between you and the attendees, as well as between themselves, breaking down barriers.
Conclusion
Interesting and engaging don't have to be subjective terms- make them objective by making your webinars the literal definition of both! 
Follow our tips and your webinar will transcend what's been done before and become not only interesting and engaging, but a must-attend event.
Get started today
Join over 70,000 users and create unique webinars with Univid.
Get the latest webinar hacks