Live broadcast of the VUX day with the City of Stockholm on Univid ✨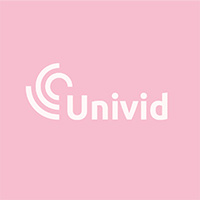 Published: September 27th, 2021
A magical Friday morning together with the City of Stockholm and PS Occasion with a live broadcast. The event with 300 participants offered thousands of reactions, hundreds of positive and insightful chat messages, guest speakers and a really great atmosphere. Nicely framed in a beautiful blue graphic profile.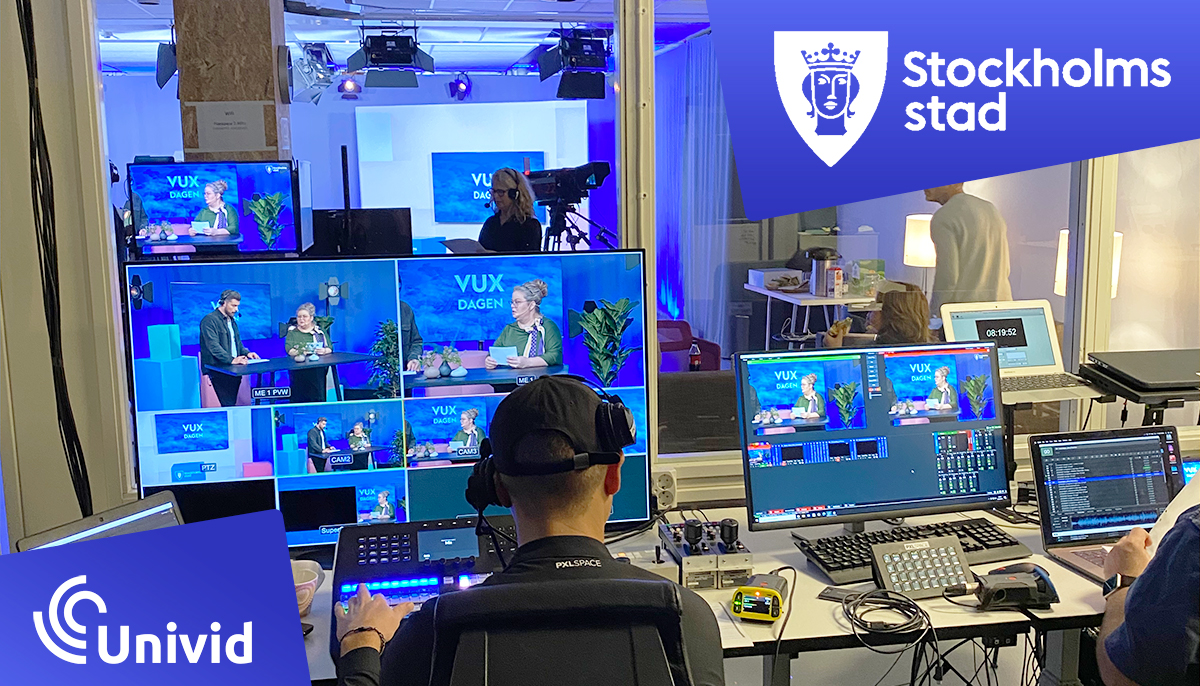 Magical interaction and live feeling with emojis, chat and gamification
Event participants kept the chat flowing, answered questions, shared thoughts and insights, asked questions, cheered on the speakers - yes, exactly as you would want an interactive event!
In the event, about 250 messages were sent in the chat during the barely two hours of packed action that was offered. And with over 50 answers - it was a good dialogue even between participants, where the event participants exchanged experiences and interacted.
In a leaderboard, participants could also compete and see who was most interactive in chat, reactions, etc. In the management on the leaderboard, the participants who contributed with maximum commitment could be seen with over 1000 points - so much fun!
The City of Stockholm with fantastic moderation of chat directly in Univid
A really great team of moderators conducted the chat and were present to respond to the intense flow of cheers, questions and interaction from all participants! The participants could update their profiles continuously with pictures and what role / department they came from. which made it a personal experience where you could easily recognize who was who and get context. The chat was completely overwhelmed by positivity and such a good atmosphere!
Positive feedback from the live broadcast audience
The event was a real success - but do not take our word for it. Here is a selection of the feedback from the participants and the audience themselves:
Great morning! Nice work!! 🙌 🙌
Thank you so interesting and well done!
What an educational morning we had! Thank you all and cheer us all 💐💐💐🌞🙏
Impressed as always by the implementation of this. Good layout and relevant content. Many thanks Emma, ​​Sara and everyone else involved in VUX dagen 🌞
Thank you for a great day with the help of the "new" technology!
An awesome morning! Thank you!
What a great morning we had !!! THANK YOU!
Easy login and event lounge
With a nice login form, in line with the graphics of the VUX day and City of Stockholm, the participants could easily log in with their Univid account or by one click create a new one. Easy-to-use and with full control over the event lounge, so hosts and studios could run some last technology tests and rehearsals without the audience present, or choose to open up for a pre-event chat session.
A Swedish platform for events and webinars
With Univid, the City of Stockholm gets a completely Swedish solution for its events and webinars! A stable and scalable service, where data storage takes place in Sweden and is completely GDPR-friendly. Together with a fine event agency and studio, it will be a Swedish complete solution - locally produced events, more interactive and graphically beautiful than ever!
Event agency PS Occasion
One of Sweden's largest event agencies PS Occasion was behind to produce the fine presentations and video greetings, as well as the graphic framing that the participants could enjoy. In addition, they coordinated technology and set up the event themselves in Univid.
A wonderful team that got a packed schedule, planning and implementation of the live broadcast to flow perfectly! Professionally, the watchword - with deep dialogues mixed with elements of talented guest speakers - was to keep an entertaining pace throughout the event.
Studio in Stockholm for professional live broadcast - Pixel Space
The event was broadcast from Pixel Space studios in Älvsjö, Stockholm. Pixel Space was founded in 2013 and is a group with a heavy technical background that has both its own studios and the opportunity to go out and build studios on site - flexible solutions for professional live broadcasts with high quality. Univid has collaborated with Pixel Space at several events with customers such as. Stockholm City and Facebook.
Get started today
Join over 70,000 users and create unique webinars with Univid.
Get the latest webinar hacks