Sopra Steria Power of Sharing - A virtual event in word class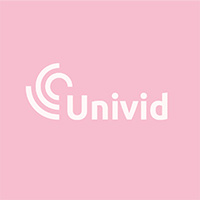 Published: December 21st, 2021
With speakers such as Sebastian Stenudd from Klarna and Malin Dandenell from Microsoft, expectations for the day were high, when Sopra Steria invited to a virtual event. The event was professionally moderated by the energetic Frida Boisen. With question boxes, word walls and interaction, the event took good advantage of the digital format and yielded a beautiful result! The live broadcast was streamed from the studio at At Six and was nicely put together by Division Platforms.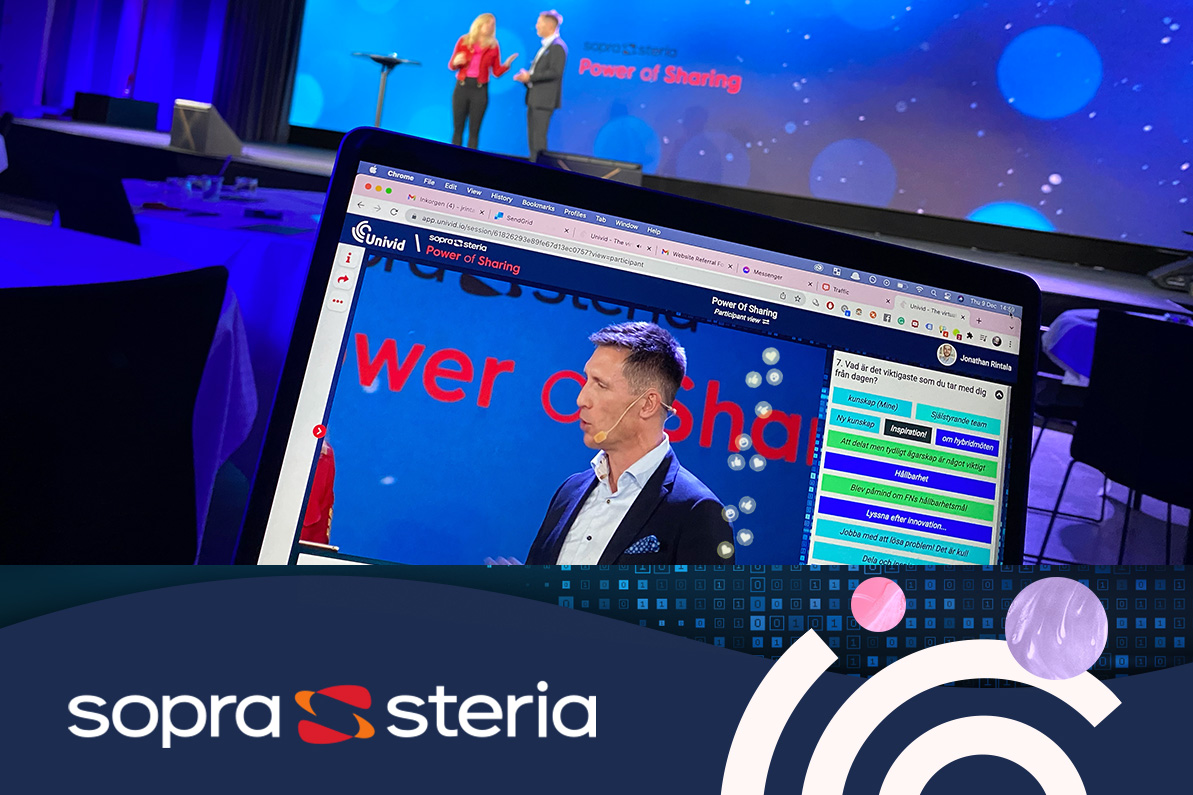 Questions and polls throughout the virtual event to activate the audience
That Sopra Steria would host an interactive virtual event was not a discussion. A dozen polls and questions were prepared in advance, which were sent out during the event to activate the audience. Questions and thoughts from the audience rolled in and formed a beautiful wall of words. The professional moderator Frida Boisen smoothly brought these audience questions into the broadcast via Univid 's interface on an iPad. Frida gave spontaneous feedback on the participants' input and conversed with the speakers in an interactive manner.
At the start of the event, expectations were high and the atmosphere buzzing. The participants looked forward to a day of inspiration, exciting speakers and energy boost! During the event, questions and thoughts flowed from the participants to the speakers. At the end of the broadcast, feedback was collected via a final poll. Everything was easy to maneuver for the event staff in Univid 's platform, and for the participants, polls and question boxes popped up across the screen to easily answer and get an overview of what others answered in a beautiful word wall.
Audience expectations for the Power of Sharing event - A word wall via polls.
Tons of reactions and a high retention rate for participants
Hundreds of reactions were sent throughout the event, which gave both life and momentum to the event! With an outstanding retention rate, the event participants stayed to see the entire event, where questions and reactions rolled in continuously and provided added value. The energetic audience had high expectations and also seemed to be very happy with the event. The event participants brought with them both new lessons, inspiration and pep!
The word wall with some feedback about the day and 'what the most important thing to bring with you' from today's event was.
A really exciting set of speakers from bla. Microsoft and Klarna
Sopra Steria's very own CEO Anders Burestig, offered insights through the live broadcast in collaboration with moderator Frida Boisen. In addition, the virtual event offered a number of current and exciting speakers during two intensive hours.
Malin Dandenell, Partner Technology Lead, Microsoft
Malin talked about the return - to lead and collaborate in the new normal, and how Microsoft has adapted to new ways of working and hybrid formats. Many wise and interesting thoughts in our new digital everyday life!
Sebastian Stenudd, Organization Development Manager, Klarna
Sebastian talked about innovation, speed and agility by putting self-governing teams in the driver's seat, relateing to Klarna with a startup-driven mindset drives development. An audience favorite with many questions from the participants who wondered how to implement a more self-directed way of working and much more.
Maria Ekman, VP, Head of Group Sustainability, Coor Group
Maria talked about how the unresolved problems become part of a sustainable business and how companies can work more sustainably. Good and value-creating discussion!
Martin Whitlock, CTO, Telenor Connexion
Martin Whitlock, with deep technical expertise, talked about 5G and the Internet of things. What will the introduction of 5G mean for the digitalisation of the future? Exciting with various concrete examples of how 5G can be used in different industries.
Andreas Ekström, today's keynote speaker
Andreas Ekström offered an action-packed lecture with personal elements, thought-provoking questions and challenged to new perspectives.
Frida Boisen, today's event moderator
Frida Maria Boisen is a Swedish journalist, presenter, lecturer and author. As a professional and experienced moderator, Frida contributed with a real energy boost that kept participants engaged throughout the live broadcast. Frida easily picked up polls and questions via Univid's platform - and made the participants feel that they could influence the virtual event and received answers to their questions.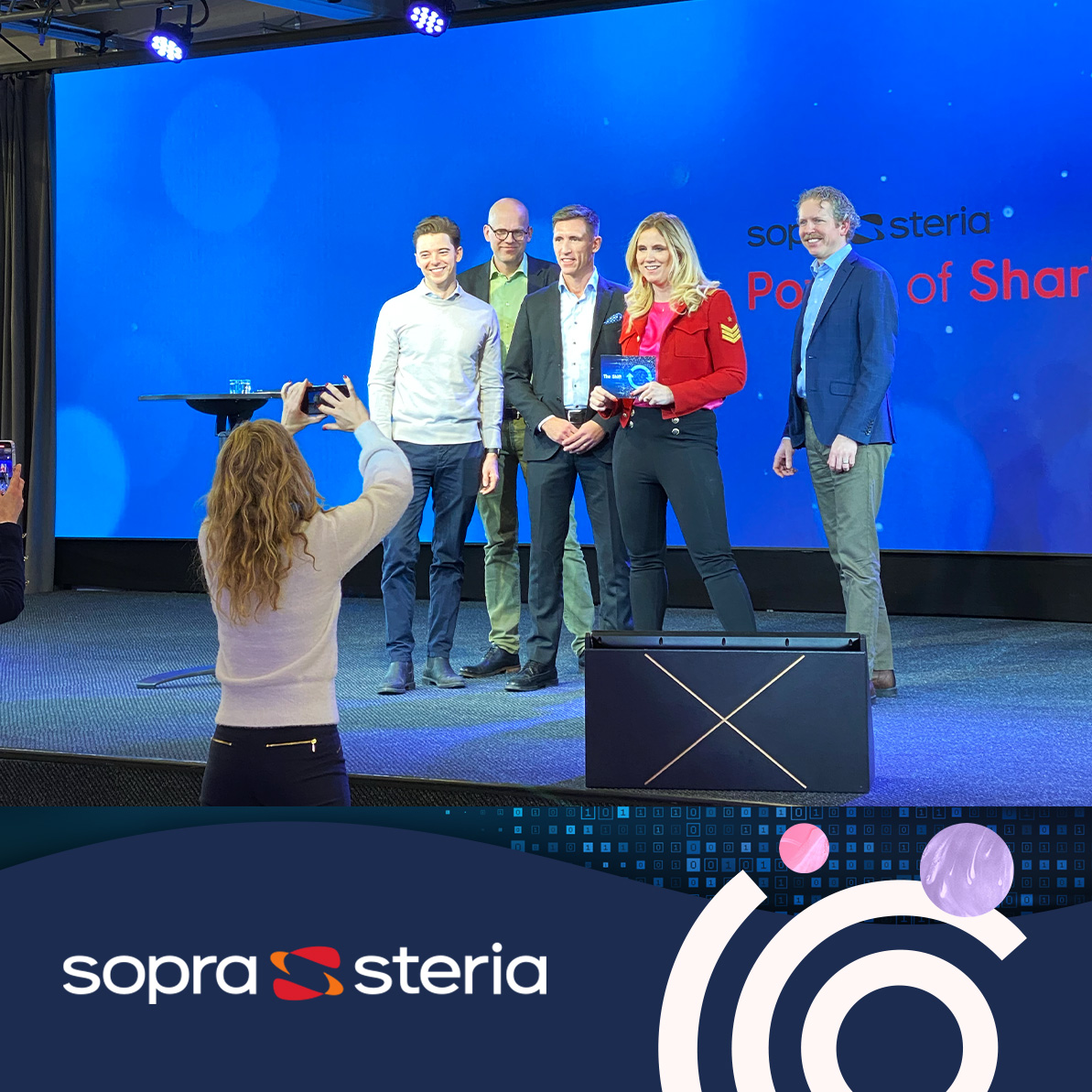 (from left) Sebastian Stenudd, Andreas Ekström, Anders Burestig, Frida Boisen and Martin Whitlock in the studio - after live stream and virtual event on Univid
Top-class live broadcast and virtual event - Division Platforms, At Six and Mevida
A top-class virtual event like Power of Sharing involves many important parties. The studio at At Six in central Stockholm was a perfect place to hold a large live broadcast like this, with a huge LED screen for heavy visuals, and opportunities for audiences on site. The event agency Division Platforms professionally managed the event together, and made sure that the result was really successful! The technology supplier Mevida was involved and made sure that the production with image, sound and light became magical.
And Univid was an obvious choice of platform for Sopra Steria with an interactive and graphically beautiful virtual event like this Power of Sharing! ⭐
Get started today
Join over 70,000 users and create unique webinars with Univid.
Get the latest webinar hacks