Smooth webinars with playful profile pics and nicknames 🪄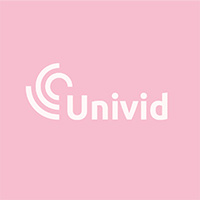 Updated: September 19th, 2022
Published: November 15th, 2021
Fun, smooth webinars with personality. We are excited to announce the latest Univid feature - nickname and profile picture login. Choose your nickname and a fun profile picture that represents you and your personality. Or just allow yourself to be surprised and randomize. This is guaranteed the smoothest event login experience you have ever experienced as a participant.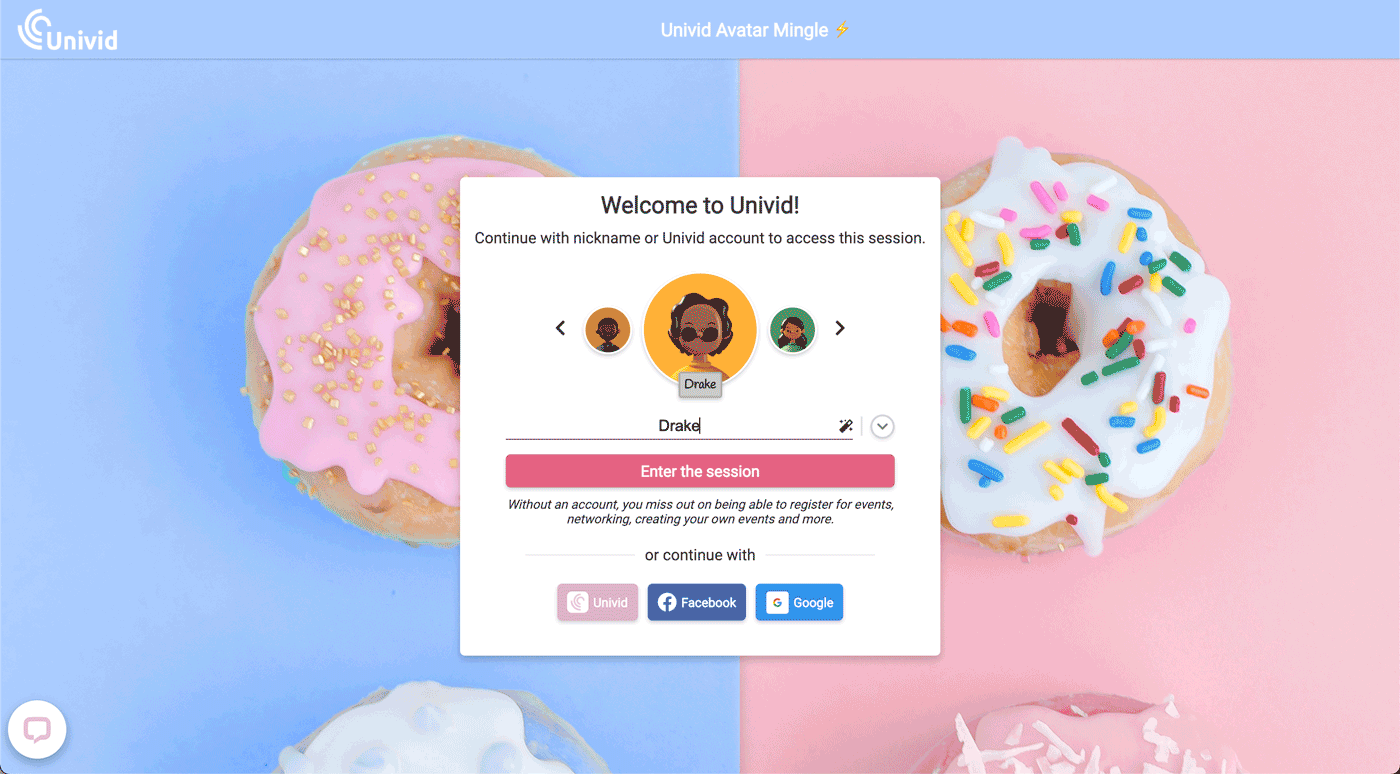 Let your webinar participants login with just a nickname
You have probably experienced complex event logins and registrations. Well, you are not alone. Sometimes it is hard even getting through to the event experience. You often end up with a completely boring and sterile experience, without a text-only chat, lacking colors and personality.
In Univid you can allow your webinar participants input a simple nickname and enter the event with one click. No more complex boilerplate or audience lost in the matrix. The participant can go with the randomized profile picture or choose their own from the awesome Univid collection. The chat is suddenly a fun and colorful experience that really shows the personalities and invites to interaction. This merges perfectly with the gamification, leaderboard, reactions, etc. Your event will be a unique and memorable experience.
Need inspiration - use the magic randomizer 🪄
Not everyday is a creative day. Sometimes it is pretty sweet getting some inspiration to get started. In the Univid nickname login, your event participants can simply press the magic wand to get a randomized nickname for the webinar.
Test the random nickname generator in Univid
Watch the webinar nickname login in action below:
Use unique webinar links to prefill name
You also have the option to send out unique links to your participants, so the names get prefilled from the start. In this way you can automatically connect each name to their unique email address to get more in depth analytics afterwards and be able to see who attended the event. This way you can also let your participants in via their real first name and last name, if you like a more formal setting in the chat. But the participants still have the awesome profile pics to choose from, so it will still be a colorful and fun experience!
Go to live link and experience Univid nickname login first hand: https://app.univid.io/session/61915cc32aa68b6a3c70d317
Get started today
Join over 70,000 users and create unique webinars with Univid.
Get the latest webinar hacks