Summer vibes in green screen studio event with Ingram Micro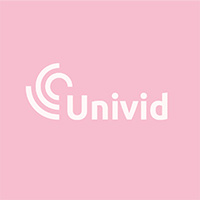 Published: July 2nd, 2021
A true splash of summer with this absolutely stunning green screen studio event with Ingram Micro - such a clean, stylish and graphically pleasing session, up and running in seconds.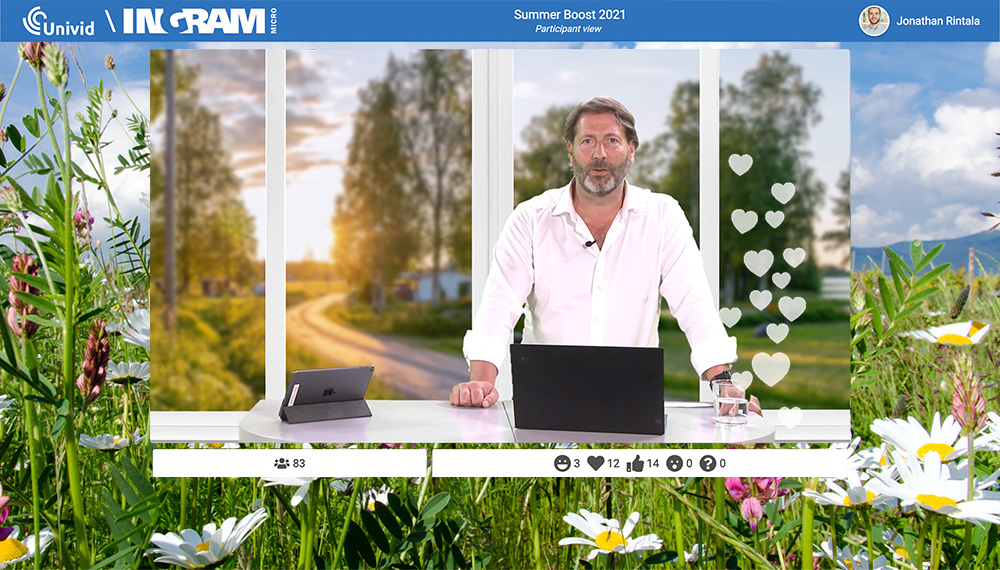 Professional livestream in green screen studio
Ingram Micro wanted a professional livestream from the studio with a fresh summer feeling. Together with Pointbreak Media and their beautiful green screen studio, they put together a fantastic event experience with close to 200 participants. Univid was the choice of platform, which made the event organizer's experience simple. The user interface was also absolutely fantastic, with a completely seamless transition from studio image to the background of the platform. Sometimes it was even difficult to see where the video window ended. A magical event experience!
What is a green screen?
A green screen is a green background that can be used to replace the background behind an object or person, with a virtually produced background. Green screens are often used in film recordings or studio productions. Depending on the color, you can talk about a green or blue screen.
Pointbreak's green screen studio in Stockholm
If you do not have a green screen at home, which is often the case, and you may need a little more advanced camera equipment, you can turn to a studio that has this equipment and skilled technicians on site.
In Stockholm there are a number of different studios to choose from. This event took place in Pointbreak Media's green screen studio in central Stockholm. Here, the customer had the opportunity to choose several custom backgrounds and virtual studio environments, which created a fun and dynamic event experience that merged with the event platform!
Ingram Micro - a large and global player
Ingram Micro has the vision to be the Nordic region's leading distributor in value-added services such as product and distribution, cloud services and cloud, as well as logistics and services where they deal with everything from drop shipments to return management. The company operates in more than 150 countries and is the only global IT distributor with operations on six continents.
Simple login and beautiful event design
Ingram Micro decided to join a minimalist environment, with mainly reactions and their beautiful live session, sprinkled with their logo, the blue and white company colors and a floral summer background. The participants flew into the event with only a link. With the help of the nickname option, the participants entered the event in a few seconds by simply entering a nickname, and could then interact fully.
A wonderful virtual studio event to celebrate the summer
This type of virtual event is a perfect way for companies like Ingram to celebrate achievements and meet, with a personal touch and midsummer theme. At Univid, we are proud to see such beautiful and interactive events take place on our platform! Everything from studio broadcasts with a green screen to intimate meetings with breakouts - each with its own unique touch and feeling.
We really look forward to showing you all the new exciting events and features that are coming in the very near future. We wish you all a wonderful summer with lots of sun and swimming!
Get started today
Join over 70,000 users and create unique webinars with Univid.
Get the latest webinar hacks