Successful first day of Almedalsveckan with 67 digital events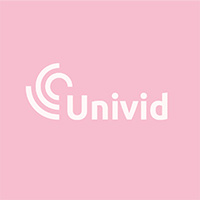 Published: July 5th, 2021
Almedalsveckan was kicked off with a full Sunday of digital events, involving both the Party Leader of KD Ebba Busch, and VP's Nooshi Dadgostar. Many interactive events in style and of different character.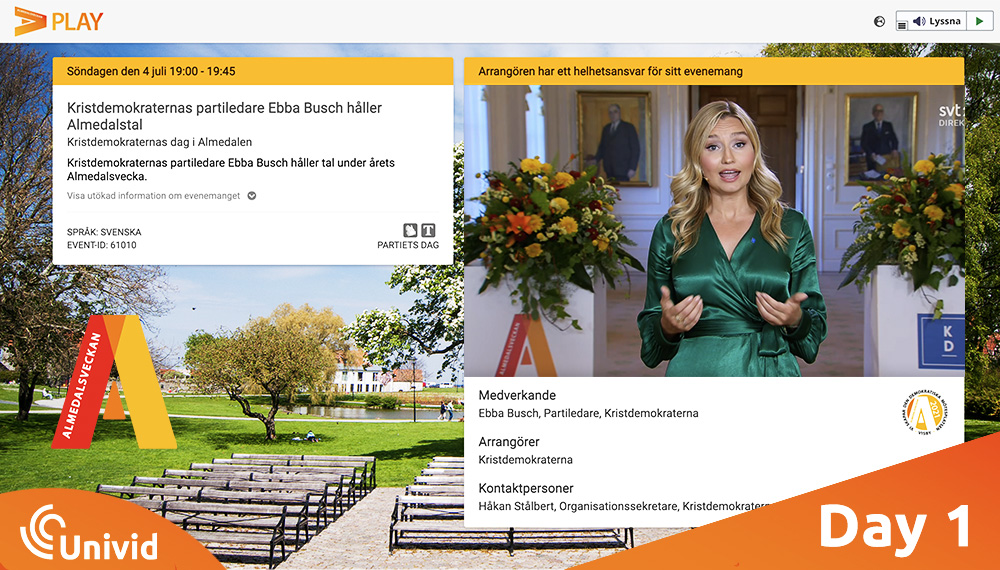 The first day of Almedalsveckan is successfully a wrap! This year Almedalen is delivered in a digital format - more accessible than ever, from anywhere in Sweden or the world. A modern browser on your mobile device, tablet, or laptop is all you need to access the world of events, webinars, and interactive meetings from all kinds of organizations, actors, political parties, etc. The platform - Almedalsveckan Play is built on the Univid platform, enabling a democratic and smooth experience for everyone.
Some highlights from the first day of Almedalen involved the introductory speech by the Speaker of the Riksdag - Andreas Norlén, several onsight events from Almedalen by Region Gotland, and events from locations all throughout Sweden. Topics involved 'How to reach a pandemic free Sweden?', different analysis of the speeches by the two party leaders, how to create a healthier Baltic Sea and welfare economics. What an intriguing mix! Also, if there was a plethora of options if you prefered to passivly watch and listen to a live-streamed studio event, parttake in an interactive webinar or ask questions with video face-to-face in a real-time meeting.
Also, a pretty awesome tip - you can watch most of the events afterwards - so take a look for yourself and enjoy over 500 great events at:
www.almedalsveckanplay.info
Get started today
Join over 70,000 users and create unique webinars with Univid.
Get the latest webinar hacks