Univid is easy
1. Build your custom event in seconds
2. Livestream and engage your audience via quizzes, polls, reactions, gamification, etc.
3. Analyze event and statistics
Functionality made for digital events
Digital first. Interaction and simplicity in the core. Design your own event.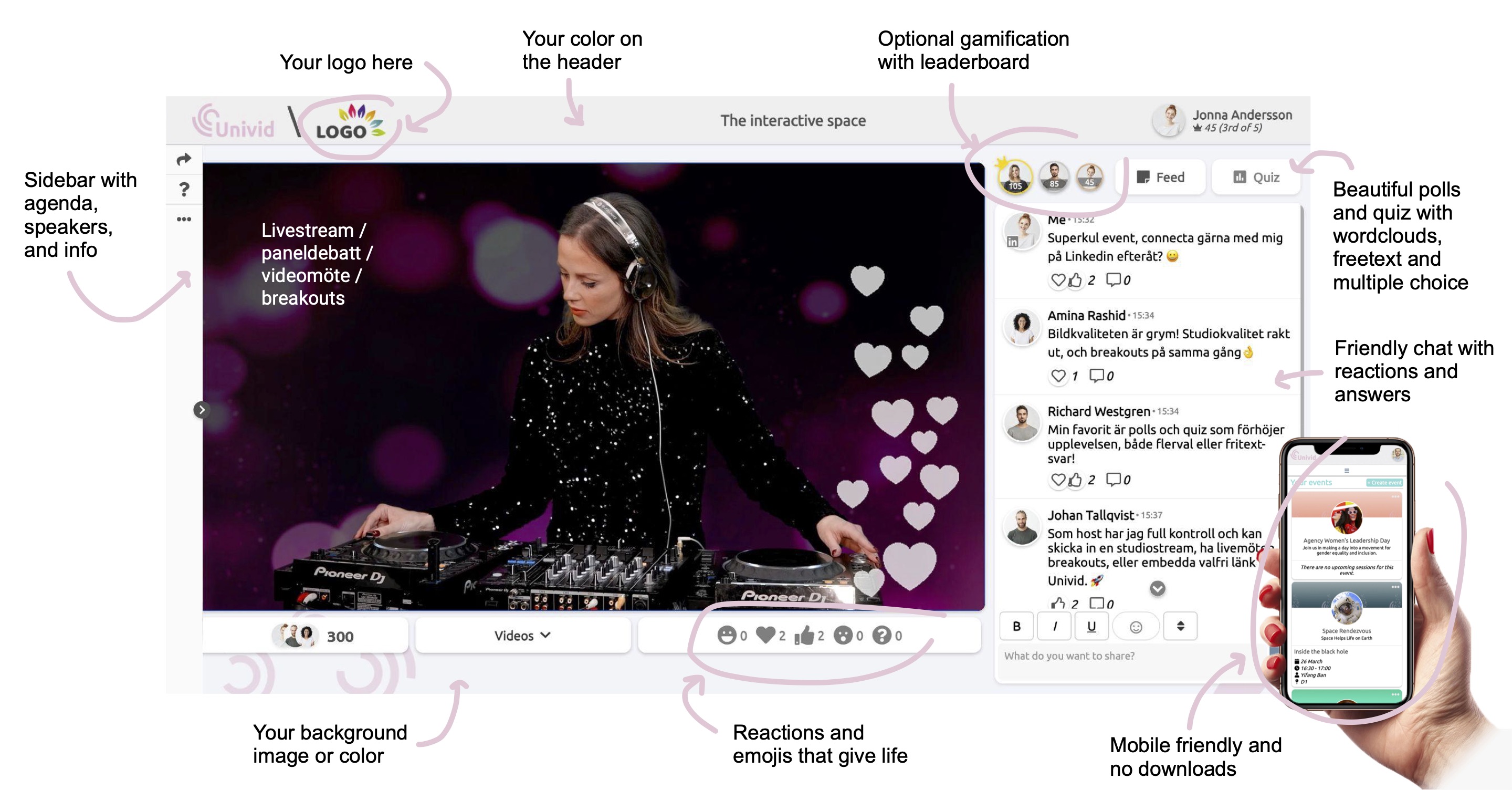 Build a visually beautiful event
blazingly fast
Live meeting or live stream
Univid can handle all of your events, no matter if it is a real-time live meeting, webinar with a panel or studio live stream via RTMP, broadcasting to thousands of viewers. You decide when you start your stream.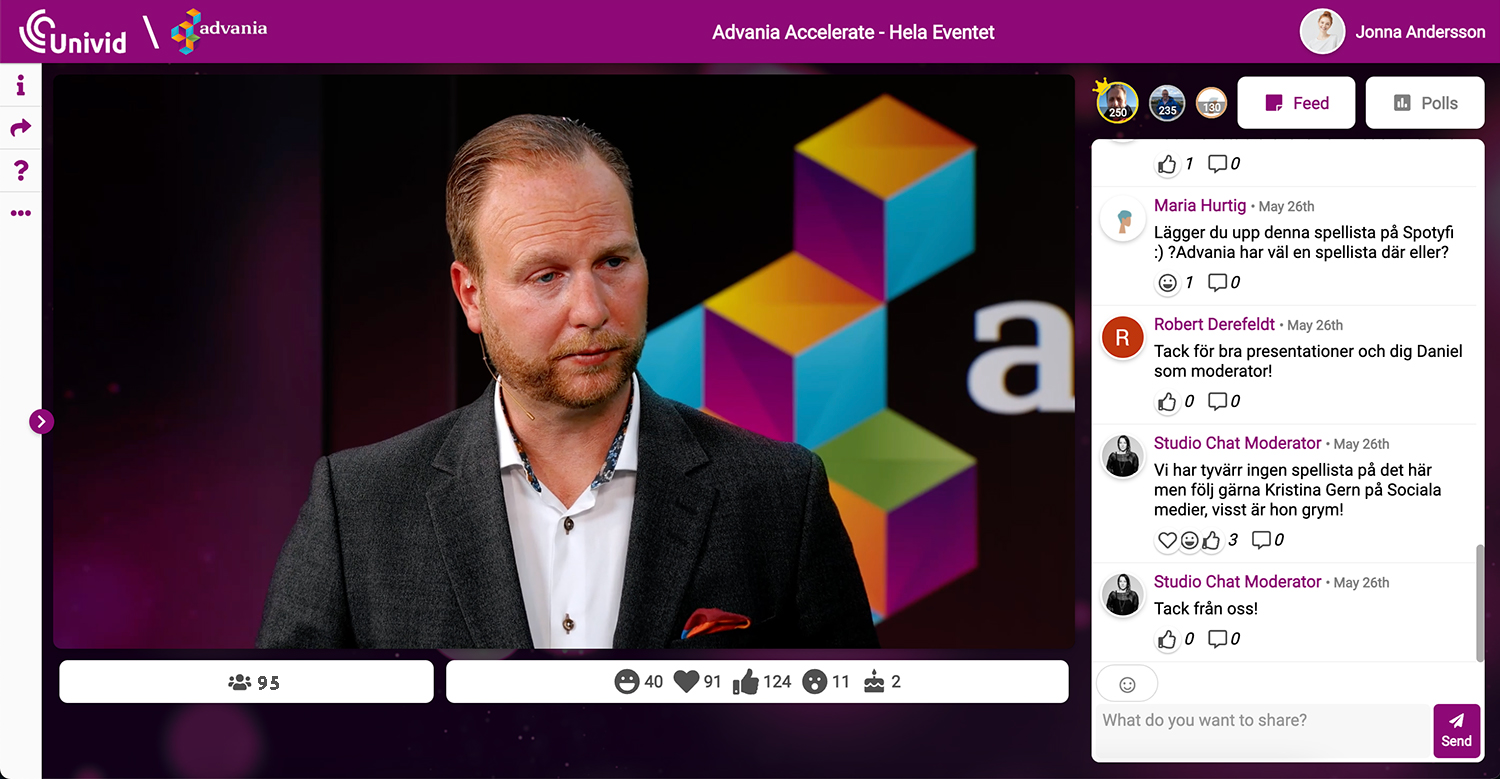 Interaction that makes people remember
Quiz and polls
Mentometer types of functionality that engages your audience. Create a new poll on the fly during your digital event, choose between multiple choice or free text polls. Maintain full control - when to publish and reveal answers to the audience.
Reactions and emojis
Reactions are one of our most loved interactive features that really brings your events to life. Many of our virtual events have thousands of reactions from the audience, who can express their feelings in real time with different emojis.
See reactions in action in our event with Clevry.
Gamification and leaderboard
Gamify your digital happenings and really create incentives for your audience to interact and stay focused. Our leaderboard where the participants get interactivity scores based on their level of activity really makes sure the audiences stays engaged with your content you improve the quality of the event.
Statistics and analysis of event
Measure impact of your event - what were the event highlights, what segments made the audience listen, engage and interact. Benchmark against other virtual events. Right into your CRM.
Go live and record in full HD