Gamification of your virtual events with the Univid leaderboard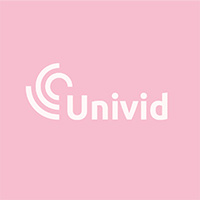 Updated: February 22nd, 2023
Published: January 22nd, 2021
Add points, leader board and games to your virtual events, meetings, and webinars with one-click. With a gamification layer you can really engage your virtual audience.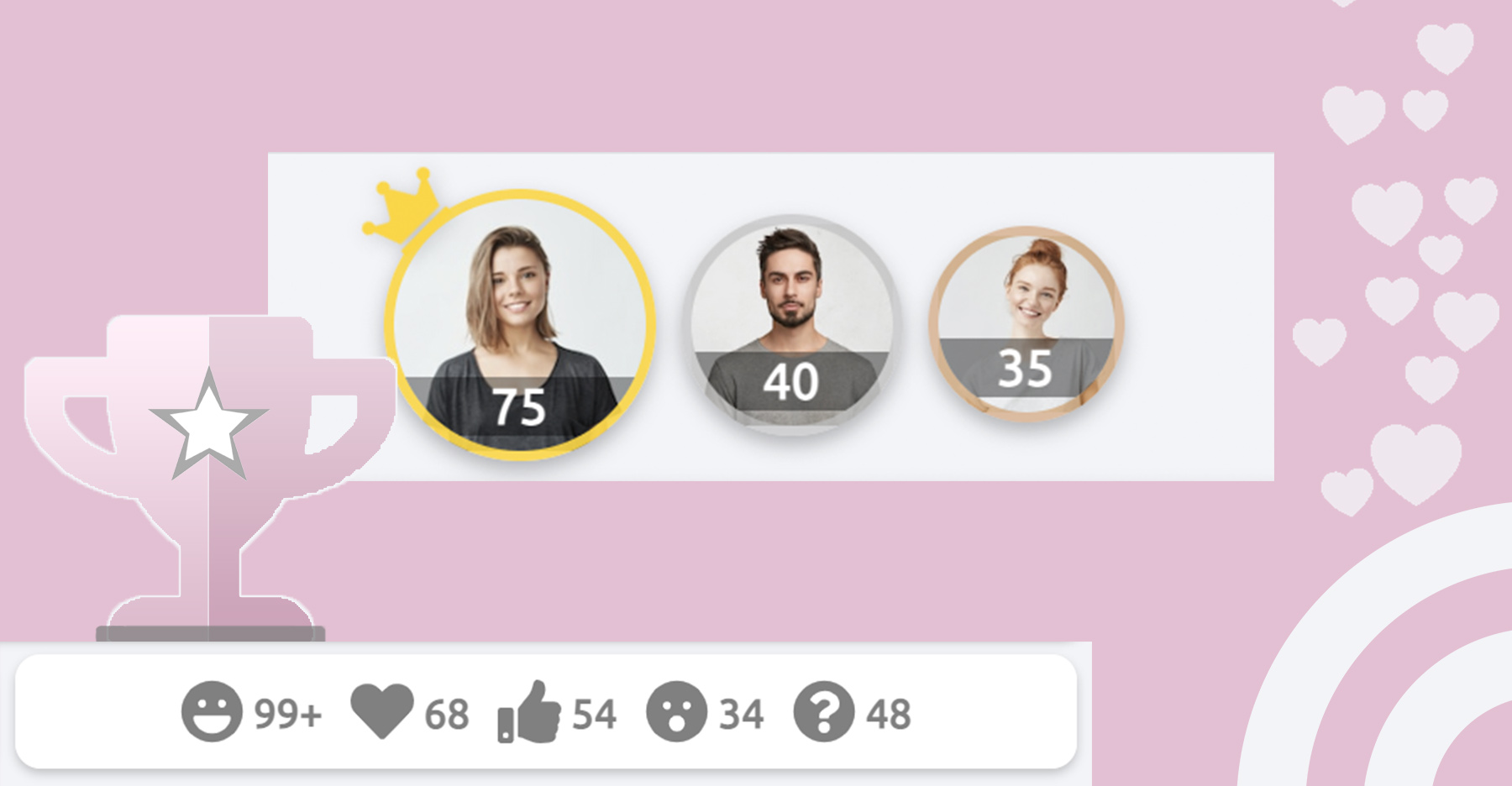 What is gamification?
Gamification is the use of game mechanics and experience design to digitally engage and motivate people to achieve their goals. This definition of gamification covers both the structural gamification (game mechanics) and content gamification (experience design). It also highlights how crucial engaging people and creating motivation is!
Why is gamification important?
Generally gamification makes the event experience much better since people feel engaged, contribute, stay more focused and will remember what they learned or experienced to a higher extent. Down below are some reasons to implement gamification:
Gamification provides instant performance data for attendees
Alot of people get really motivated by seeing how they compare to their peers and appreciate instant feedback on their actions. Gamification with a leaderboard for example, is a great way of creating that instant feedback loop.
Gamification can build attendee engagement
Furthermore, atteendees can get engaged by experiencing that they collect scores and badges throughout an event or a series of events. Depending on type of user, this can be a great incentive for staying engaged and interacting.
Gamification can boost event productivity
Let's say you're hosting a workshop or event where you ask some questions via a poll or chat; you expect people to answer and be active, in order to have a great event. Often time that is not the case. Gamification where attendees are rewarded for activities such as answering questions or being active in the chat, can be a great way to host an productive and valuable event, webinar or meeting.
Gamification can improve learning retention from events
Either through friendly competition at events or with rewards tied to a leaderboard, gamification helps employees better remember. You want to create memorable event experiences where people internalize the knowledge and content the event provided. Gamification will make a world of difference between hosting a passive one-way livestream or event.
How to use gamification in digital events?
You probably, far too well, recognize the situation of sitting with another tab open at a boring digital event. There are limited ways of interacting and you don't feel encouraged to. The interface for communicating is just not appealing and the overall experience is lacking. As an event organizer you are terrified of seeing that dead and empty chat, staring back at you.
So by now we understand what gamification is, why it is important, but how do we drive motivation and create engaging experience for all the event attendees?
Effortless and fun virtual events with gamification
The best way to implement gamification is to choose an event platform that supports it. You can start by an external tool to your regular Zoom meetings for interaction and audience feedback. Or you can choose a dedicated event platform that supports gamification features directly. Some elements of gamification to look out for are:
Attendee leaderboard with engagement scores
A really great way to incentives the event attendees is to have a leaderboard that displays the top performing attendees in terms of engagement and interaction. This builds attendee engagment, boosts the interaction in the chat and can make your event come to life, instead of having a dead chat with no engagement.
Quiz to activate the event atteendees
A quiz is a great way to test if the event attendees have payed attention and to introduce some dynamic into the event experience. Create questions around interesting topics or things you want to learn about the audience; and make sure to reward the top performing users!
Game badges for attendee engagement
To really boost the attendees that appreciate collecting things, engage the attendees with game badges throughout the event or series of events. This will allow attendees to feel important, and you can gear the different type of rewards and badges toward overall goals you set, or certain types of goals you set for each event.
Gamification in the Univid platform
Well, we are excited to announce the newest version of Univid which features gamification and our brand new leaderboard. No more boring events. The best part is, it does not require any additional effort to use. It is a one-click operation to activate in the Univid platform. Virtual events actually have the power to be even more engaging and fun than physical ones, but you cannot expect to plan or execute them in the same way. With our unique gamification, the users get scores based on all their interaction in the event and it adds a fun layer to any type of digital event - maybe that Friday afterwork, product launch, or next webinar?
The power is in your hands
As an event host or organizer you have the ability to make your events truly interactive and reward the top users with custom prizes. We have seen that gamification is here to stay. Customers love it. We are super excited to show you what it is all about and just how easy you can get started.
Get started today
Join over 70,000 users and create unique webinars with Univid.
Get the latest webinar hacks