Clevry hosts company launch and awards on Univid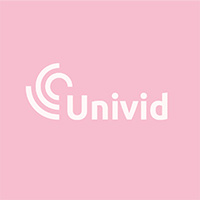 Updated: September 19th, 2022
Published: April 12th, 2021
Clevry hosts a fun gameshow with music quiz on Univid - fantastic response from the audience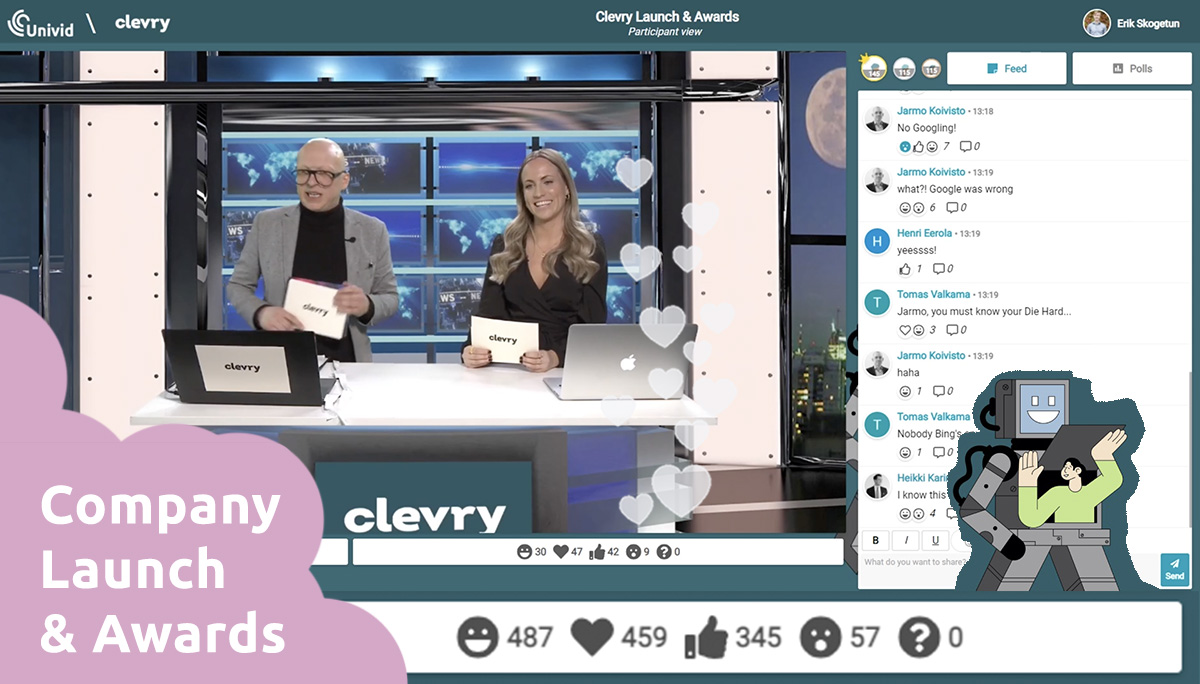 A digital event together with Clevry who launched their new merger and had a fantastic time celebrating their employees. Such a fun audience who really utilized the chat, reactions, the game show by the On Air Studio with the eminent host Ben Richards, and competition to the max! Over 2400 total reactions with just 80 participants on the event platform. We streamed directly to Univid via RTMP and the HD stream was available on-demand right after the event for all the eager participants who could not get enough of the event or for people that missed it! Watch a short recap of the event below:
The event was put together by Memento Event, who made sure the event was a smashing success and everything ran smoothely. The tech and studio was arranged by Pointbreak Media, in their green-screen studio right on Stureplan, Stockholm. And the streaming platform of choice was of course Univid.⭐️ We got some awesome feedback from the participants that put a huge smile on our faces - here are some of the comments:
Looking for an interactive, easy-to-use, and beautiful platform for your next event, webinar or meeting? Contact us at jrintala@univid.io and we will setup a demo.
Get started today
Join over 70,000 users and create unique webinars with Univid.
Get the latest webinar hacks