A TEDx Event and Webinar on Univid with mentometer polls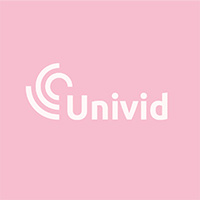 Updated: February 22nd, 2023
Published: May 12th, 2021
The first TEDx event on Univid took place earlier this week - a webinar format with three panelists, a moderator, and beautiful mentometer polls directly in Univid. Awesome feedback from the TEDx audience.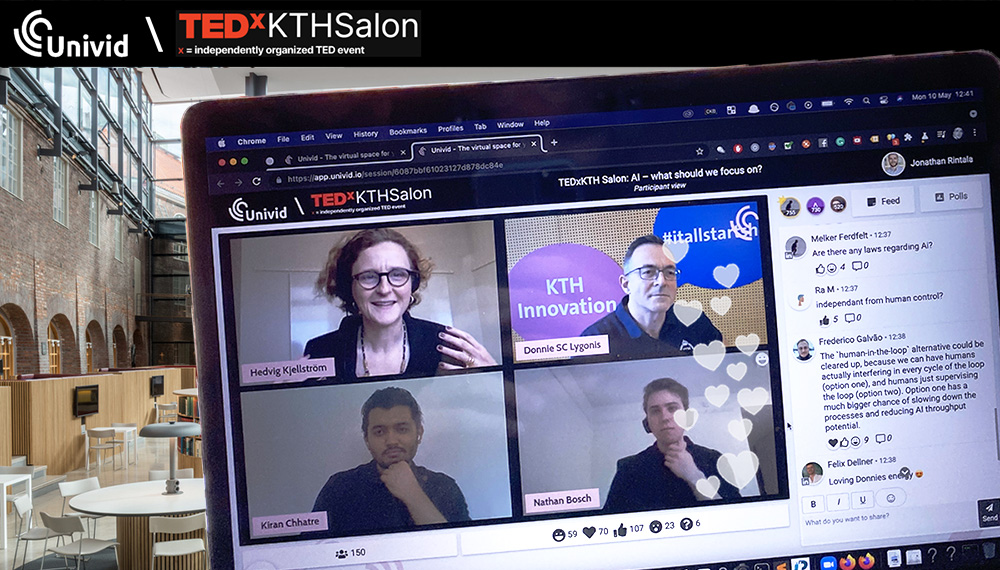 This week the KTH Library together with the AI Society and KTH Innovation arranged a TEDXKTHSalon event with the topic of "AI - what should we focus on?". A wildly entertaining event with a great turnout with up to 200 participants, featuring three different speakers. The chat was bombarded with clever questions on the topic of AI and the polls provided great food for thought on the subject, resulting in a super interesting discussion between the speakers from KTH AI Society - Kiran Chatre and Nathan Bosch, and KTH professor Hedvig Kjellström. Many participants did not get enough and stayed for the cool down 20min afterward. The event was recorded in HD quality and will provide a great reference for digital events of this kind for the future - really stating an example that digital is the new normal. This kind of turnout is rare to see for a physical lunch seminar. At Univid we are looking forward to power more TEDx events all over the world and make sure to provide this truly vibrant atmosphere with tons of interaction.Watch a short video from the event below:
See some of the comments from the participants - quite cool to see how Univid is reaching more people and powering amazing events throughout the Nordics already:
Read more about the event:
https://www.ted.com/tedx/events/42592
TEDx own description:
Professor Hedvig Kjellström gives a TEDx talk entitled "AI with a Human in the Loop", in other words, AI systems that do things together with humans, supporting and empowering the human collaborator. This is partly different from the strive towards general, completely autonomous AI. An amazing digital event powered by the event platform Univid. The talk is followed by a discussion with the student panel about what is the most important focus in the future: autonomous AI or AI with a human in the loop?
Speaker:
Hedvig Kjellström, Professor, Division of robotics, perception and learning, KTH
Moderator:
Donnie Lygonis, KTH Innovation
Panel:
Kiran Chatre and Nathan Bosch, Members of the KTH AI Society, KTH
Get started today
Join over 70,000 users and create unique webinars with Univid.
Get the latest webinar hacks