Chocolate Tasting with Capgemini Invent on Univid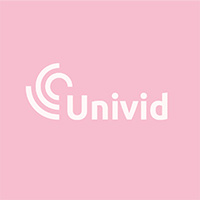 Updated: February 22nd, 2023
Published: May 21st, 2021
Capgemini Invent hosts exclusive digital event with personal touch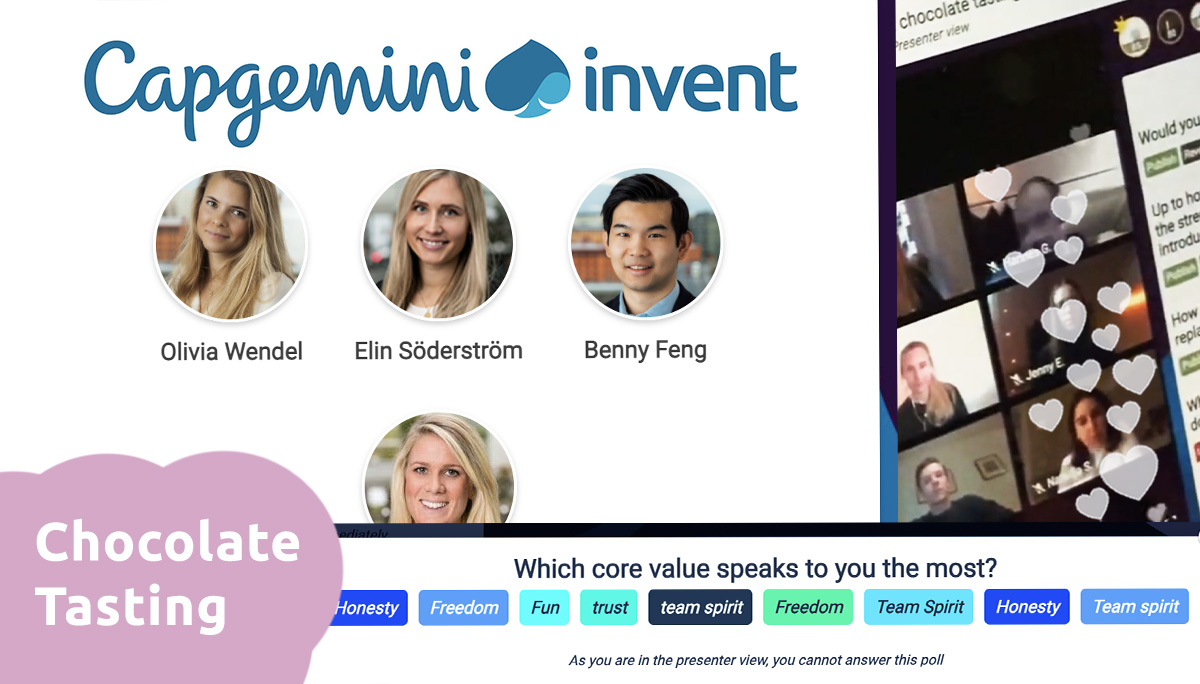 A couple of weeks ago Capgemini Invent hosted their chocolate tasting event on Univid. A digital meeting that was supposed to engage the students while maintaining a personal touch and offer an opportunity for intimate discussions in breakouts.At Univid we noticed the innovative mindset of the Capgemini consultants, who utilized the features of the platform; for instance, combining prepared polls with ad-hoc ones that were created on the fly to engage the audience. Polls were used to get to know the audience better, and reactions were used to verifying the message got through - quite a perfect setup if you ask us.
"Univid was the perfect platform for us to interact with the student on multiple levels. The poll functionality combined with the reaction functionality provided us with the perfect level of interaction during our presentation, while the breakout rooms were useful when trying to connect with the participants on a more intimate level"
- Benny Feng, Management Consultant at Capgemini Invent
Finally, Capgemini utilized the breakout sessions, where the participants were seamlessly divided out in breakouts for more close dialogues with the consultants. At Team Univid, we look forward to seeing Univid grow as a tool for these more intimate types of events as well, where we get a lot of requests, as people are getting tired of boring and formal solutions out there. Watch a super short recap from the event:
Looking for something fresh - an interactive, easy-to-use, and beautiful platform - for your next event, webinar or meeting? Contact us at jrintala@univid.io and we will set up a demo.
Get started today
Join over 70,000 users and create unique webinars with Univid.
Get the latest webinar hacks