Webinars for RevOps - Align sales and marketing to generate revenue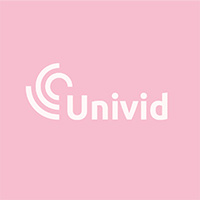 Updated: February 22nd, 2023
Published: November 15th, 2022
You know the saying, "there's no I in team"? RevOps is all about aligning marketing, sales, and customer success to drive more conversions and revenue for your company. Webinars are a perfect vehicle to align your teams towards the number one goal for all businesses - generate more growth - measured in leads, pipeline and revenue.
Before diving into how you can drive more revenue with webinars, by aligning your teams internally. Let's look at what RevOps is, and what problems it solves.
What is RevOps?
As Forbes puts it: "Revenue operations was created as an "end-to-end process of driving revenue, from the moment a prospect considers a purchase (marketing) to when you close the deal (sales) to their renewal and upsell (CS). The result of this orchestration is faster growth and more profit.".
So, RevOps is about eliminating silos, and uniting the entire company and all teams towards the goal of growth. Let's see how we can deploy RevOps in the context of the webinars channel.
RevOps is when you orchestrate sales, customer success and marketing towards generating revenue together
What does RevOps look like for your webinars?
So, historically, traditionally, usually, marketing and sales teams have worked independently of each other. RevOps has come as an answer to this - breaking the silos that can hurt revenue generation of your business. Webinars can be an excellent way to deploy your RevOps strategy in.
Typically you have a marketing, sales, and customer success team in place. Often webinars are split between:
External webinars that marketing (sometimes sales) are involved with

Internal webinars that your customer success team runs
Most often, data and learnings from the webinars are not shared across the teams. A lot of times, even different tools are used in the both teams. This poses an opportunity for easy improvements - aligning the both teams, making sure they use the same tool, and share all learnings across.
Let's look at some tips on how to encourage your sales team to promote and market your webinar alongside your marketing efforts. Also, how you can bring in customer success as part of your external webinars, or work together to upsell and please existing customers.
Three teams, alike in dignity….
Okay, marketing, sales and CS aren't quite Romeo and Juliet, but they do provide critical functions in the day-to-day running of your business.
Getting all of your marketing team onboard to promote your webinar is the obvious thing to do - but it's not just your marketing team that can help push you toward your goal by promoting your event.
Many successful webinars we have seen - have had one thing in common...
They have had sales, marketing and often also customer success onboard - all contributing to creating a successful webinar.
The sales team - your secret weapon for more signups
Your sales team is there, quietly lying in wait, your secret weapon! Combining your marketing and sales team to promote your webinar can give you endless marketing possibilities. You can use the promoting expertise of your marketing team and their campaigns and the customer insight of the sales team to craft a perfect promotional campaign for your webinar.
What big pains are your customers today experiencing in relation to your product? What are prospects talking about?
The sales team onboard - incentivize to hands-on promote the webinar before
Your sales team will need content to promote to their existing pipeline, but also to their networks on LinkedIn and other channels. We have seen customers having great success bringing in their sales stars into the pre-webinar promotion work - bringing in tons of signups from their personal networks. But also having success in re-activating old leads, stalled deals, or current pipeline.
Set goals on team levels to drive more signups for your webinar
Make sure to set clear goals of number of signups. Create an internal competition of getting most signups for the webinar to incentives your sales people. Also, make sales understand the value they could get out of activated inbound leads right into their CRM - allowing them to put more effort on more likely deals.
Set goals on individual levels to drive more signups for your webinar
Insights from the different teams can boost your webinar
Both your sales and customer success team can offer insights about:
frequently asked questions

pain points

what should be considered a qualified lead
Sales and customer success can be major drivers of success for your webinar
While your marketing team can deliver insights about:
what content is being downloaded and interacted with

what messaging resonates with new prospects (ex. high CTR)

what channels to push the advertising of the webinar in
All of which can be used to craft a webinar that is well balanced during every step of the webinar process, from planning, to promoting and delivering the webinar.
How do you align your sales and marketing teams?
Align by what you measure
The easiest way to align marketing and sales is to make both teams accountable for the same company goal- like revenue growth and brand awareness. Doesn't everyone want the same thing- the ROI and increased sales/brand loyalty, from customers? Your sales team also want your webinars to be a success, because it's a success for the company overall, as well as more hot leads into their funnel.
Of course, make sure what you measured is closely aligned with the intended outcome of the webinar - maybe it's thought leadership and brand awareness, or maybe you are working further down the funnel with more direct SQL generation.
Potential ways of measuring the marketing of the webinar could be:
Number of shares on social media

Likes on social media posts

Impressions on LinkedIn

Number of signups

Attendance rate (%)
You can get your sales team onboard to help make your webinar a success by bringing them together with marketing to create a 'buyer persona' or target demographic. But also by setting clear goals of how many registered attendees to aim for, having each sales person be responsible for brining a set number of prospects in - and rewarding certain milestones.
A company hosting a webinar on Univid - that really managed to get some nice reach via setting a clear sharing goal on LinkedIn
Measure engagement and make relevant follow-up
By measuring engagement you can enhance your webinar follow-up efforts and create even more future opportunities for revenue and business growth. Score your leads in terms of their engagement levels, and you will get to know who are your ambassadors.
Focus on benefits the webinar will yield for the internal stakeholders
It's not just quantitative outcomes that motivates. If you want to promote your webinar and do a good job of it, focus on aligning goals and clearly explaining what upsides each stakeholder gets from a successful webinar. Align between your marketing, sales and CS teams, and get them to both push the webinars as it then benefits them both.
Also, highlighting the overall company goal - and that they are both working towards the same goal of growth-orientation. So, even if marketing and sales teams are two separate individual teams - make them think of themselves more in terms of one large team focused on revenue.
Required - ICP needs to be crystal clear 🔎
A question for both teams to ask themselves is, who are you marketing and selling your product to?
Once you create a set of buyer personas that both sales and marketing agree with, and they both agree on the majority of the identifiers that make up your buyer personas, you can start to promote your webinar with real fresh input from sales, who have their ear to the ground.
Know your ideal customer profile (ICP) to align your teams for webinar success
Remember: ICP is constantly changing, and should never be a static thing. Ideal customer is always refined with more input and learnings from each day of interacting with the market.
This will lead to having a unified idea of what your buyers look like, at least from a demographic perspective, and also, most importantly, how they behave. Not only will this reap rewards during your webinar, but will also help you to quickly learn how to gain a better understanding of your ideal customers and better prioritize leads to market to and send registration invites to.
If one lead makes up more of the criteria of who you're looking to ultimately connect with, you're going to prioritize them at the top of your list. Determine where to focus your time and energy, develop relevant, timely content that is focused on what would be helpful and what would be valuable to them.
Not only do we need to understand who our ideal buyer is, but we also need to intimately understand the path that they go on to decide to come and attend your webinar. 
This can be very different for the sales and marketing teams. Marketing and sales both have unique insights in the journey that their ideal buyer goes through. Working together will ensure more high quality sign ups, as well as a faster growth trajectory ahead.
Conclusion
To make your webinar events a critical contribution of generated pipeline, sales and marketing teams should collaborate to convert webinar leads to qualified sales opportunities.
Aligning sales and marketing through the full webinar lifecycle, from prep to promotion to the event, is essential if you want to increase your ROI and achieve greater revenue goals. By setting the right goals, measuring the right things, and creating incentives - marketing, CS and sales teams can generate more webinar success. Also, by measuring engagement you can enhance follow-up activities and create even more future opportunities for revenue and business growth.
Get started today
Join over 70,000 users and create unique webinars with Univid.
Get the latest webinar hacks