Sabina - A design star joins the Univid team ⭐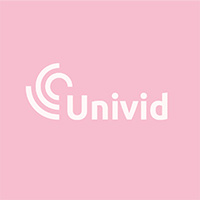 Published: November 9th, 2021
Our newest addition to the team is Sabina Nordell - an engineer in Interactive Media Technology with a creative mind and awesome energy. Sabina will be joining team Univid for a couple of months making virtual events more beautiful, easy-to-use and interactive than ever before.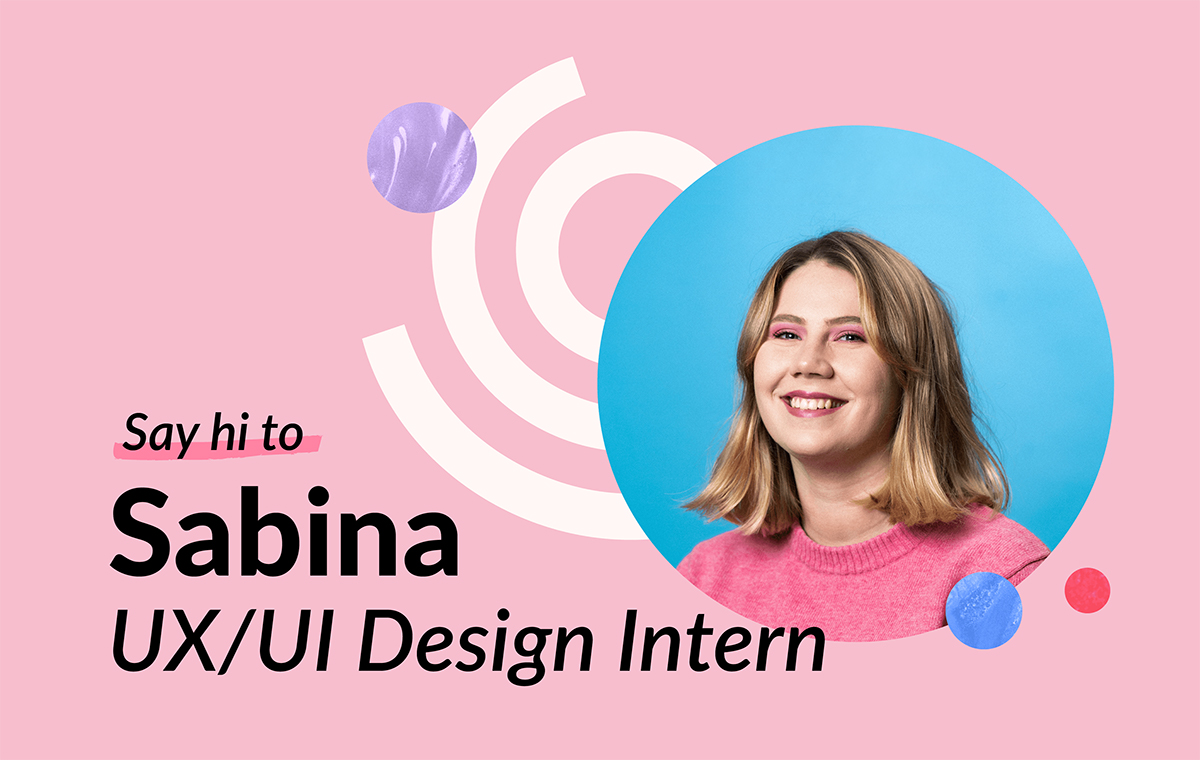 For those who may not know, who is Sabina Nordell?
Well, I'm a tech creative with an M.Sc. degree in Interactive Media Technology from KTH. I'm passionate about designing engaging experiences using innovative interactions with machines, computers and data.
How did you get into design?
I guess design has always been with me, even when I wasn't aware. I've always been a problem solver and creator at heart, no matter whether it's been building in Lego, painting or, later on, coding. In UX design, I get the chance to combine my interests for arts and crafts, technology and the human senses. Also, I want to make a difference in people's lives, and I feel that the design sphere is where I get the best possibilities to do just that.
Where do you find inspiration?
I take inspiration from the people around me, nature and other artists. I'm at my best when I'm at a certain peace of mind, which I get into by being outdoors and letting my mind rest on those little fleeting thoughts.
What was it that you liked with Univid?
What I liked with Univid was the energy! Univid is moving at a high pace, and I could not miss out on working with this talented team consisting of Jonathan and Erik. A company is its people, and I was looking for a team that can grow (and take on the
) together.
What do you enjoy doing outside of Univid?
I watch a ton of movies and series, but other than that, I paint, dance and play board games. Earlier this year, I started selling polymer clay earrings at small boutiques in Hälsingland. Moreover, I love travelling and believe in the power of being outside of my comfort zone now and then.
What is your favourite Univid functionality?
I have to say the reaction-functionality, I'm addicted to watching those tiny emojis escape!
It has been rumours about a new design on its way, could you give us any sneak peeks? What can we expect?
You can expect that the new design respectfully represents what Univid really is - playful! We always aim to be professional with a twist of fun on the side, giving our customers the tools to engage their audience with ease! With that said, keep an eye out on our website as the new design surely is starting to find its way in there bit by bit.
Get started today
Join over 70,000 users and create unique webinars with Univid.
Get the latest webinar hacks