The EWB Award - Hosting a webinar prize cermony on Univid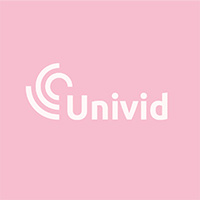 Updated: February 22nd, 2023
Published: February 18th, 2021
Entrepreneurs Without Borders hosts webinar - engaging the audience in crisp real-time HD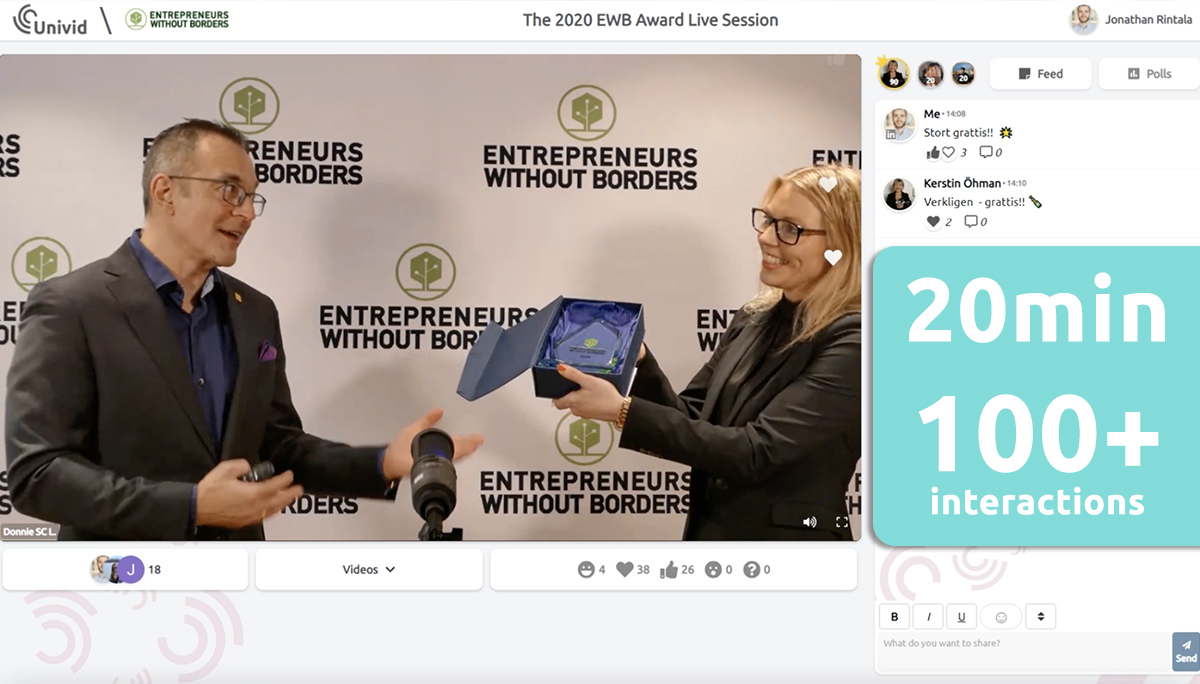 The EWB Award is a recognition of a person or an organization that represents the Entrepreneurs Without Borders core values of sustainable entrepreneurship. The prize ceremony was held on the Univid platform, allowing it to be an interactive and fun time for all participants who managed to generate +100 interactions during the 20 minutes the event took place.
A great example of a fun use case for Univid, where you can make a prize ceremony more engaging with live reactions and crisp ultra-low latency HD video. ⭐ The award was presented by the founder of Entrepreneurs Without Borders Mr Donnie SC Lygonis and representatives from EWB partners Erik Penser Bank and BSC Business Travel. Here is a super short video of what the event looked like:
Have a similar type of event? Or want to discuss some ideas, get started or want a demo - contact us at jrintala@univid.io.
Get started today
Join over 25,000 users and create unique webinars with Univid.
Get the latest webinar hacks