Univid receives honorable award at ceremony with Business Challenge 🏆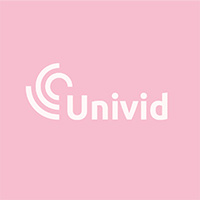 Published: June 21st, 2021
Univid, as winner of the category 'Positive Societal Impact during the COVID-19 pandemic', attends award cermony with Business Challsenge. The Univid platform powers large digital events and critical happenings all over the Nordics.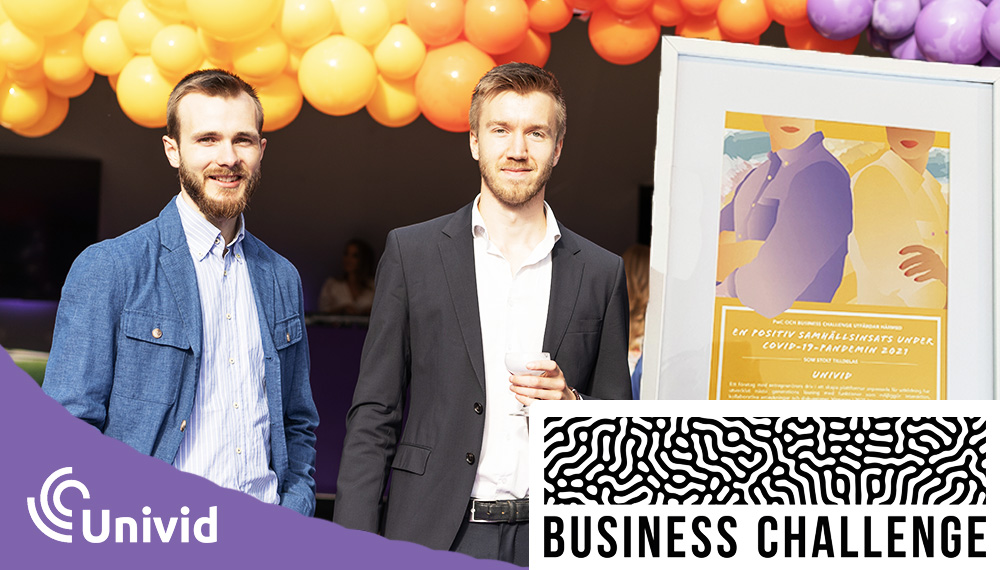 Business challenge - an exclusive network and fundament for growth
Business Challenge is a fantastic network and initiative, that works like most venture capital companies in the sense that they have a huge flow of startups each year and choose the companies with most probability to grow fast and large. Business Challenge invests competence, knowledge and connections through a unique business network. Read more about Business Challenge here: www.businesschallenge.se
Univid stands as one of the winners 2021
The Business Challenge alumni companies today have a valuation of SEK 31 billion and since 2010 over 5500 companies have applied for Business Challenge.
With more than 450 applications this year, the jury accepted 9 companies to the Business Challenge business development program. Univid was one of them - winning the award for 'Positive Societal Impact during the COVID-19 pandemic'. The award ceremony took place in sunny Djurgården - Galärparken, Stockholm, Sweden. A great in-person event with DJ, live music, pitch battle, amazing food and drinks, and high-end sponsors such as Investor AB, PwC, Scania, Nasdaq, etc.
"We want to extend a massive thank you to Business Challenge and PwC Sweden for this recognition and opportunity." - Jonathan Rintala, Co-founder of Univid.
The team is really looking forward to this opportunity to grow the business and continue making an impact on the Swedish, Nordic and European digital event scene - next up is the digital Almedalen - powered by Univid.
Get started today
Join over 70,000 users and create unique webinars with Univid.
Get the latest webinar hacks