Powerful lead-gen webinars that drive conversions
With Univid you can create webinars that engage and drive leads. Activate live CTA:s that convert, generate demand through webinars, and turn your prospects into ambassadors.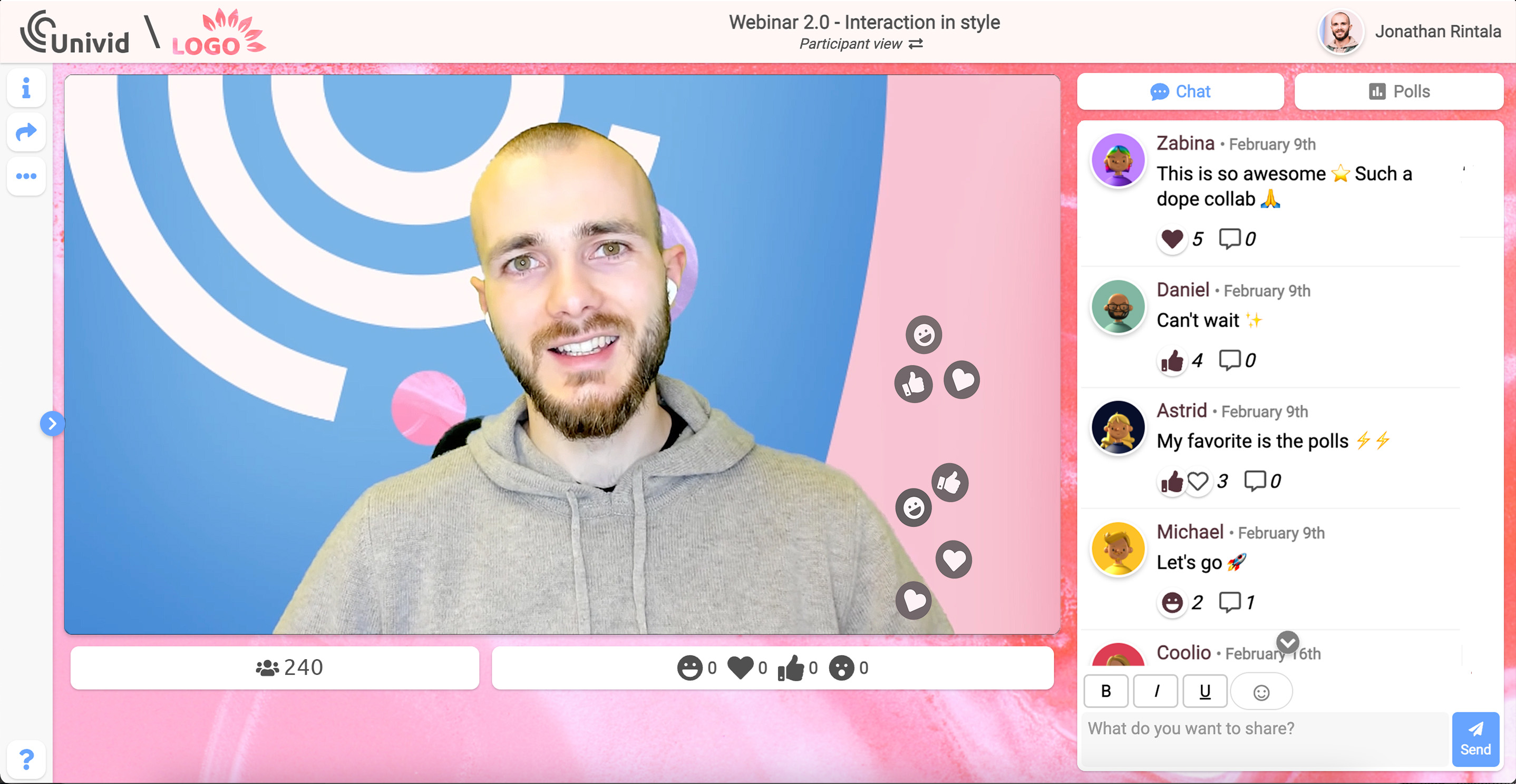 Build a strong inbound channel with Univid
1. Create your custom webinar in seconds
2. Invite co-hosts with a click
3. Market easily and in style. Maximize reach
4. Go live and engage with your prospects
5. Get unique insights and statistics. Integrate with your CRM
Functionality made to drive engagement
Engagement means conversion. Turn prospects into ambassadors through webinars. Design your own unique webinar in less than 60 seconds.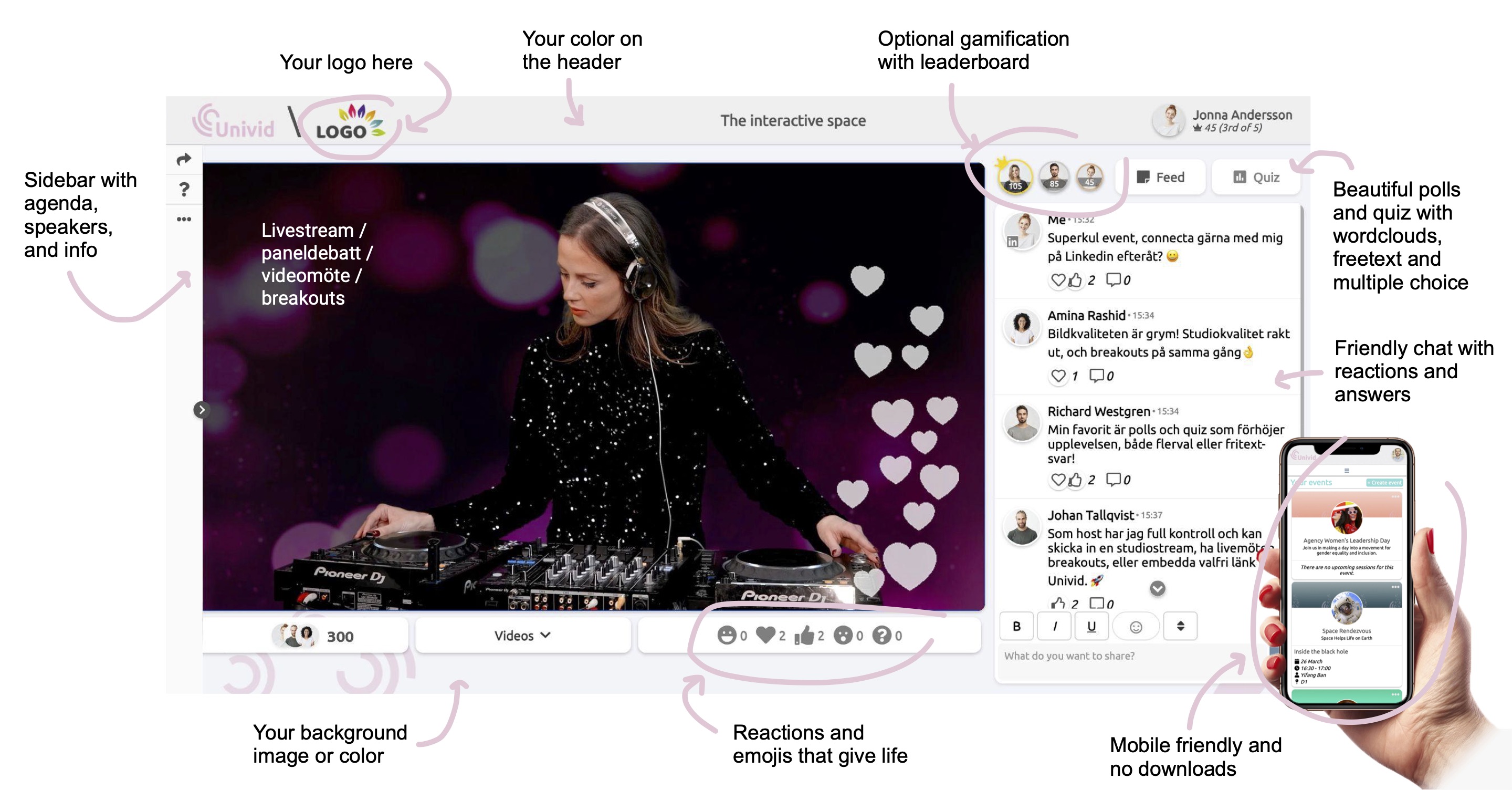 Build a visually beautiful event
blazingly fast
Click, drag-and-drop and create your own branded event space
With Univid you don't have to be technical, nor a graphic designer. Our session can be created with a template in less than 60 seconds - allowing you to create stylish webinars that impress your leads.
Go live solo or invite your team
With Univid you can make a unique experiences as a solo host, moderate the chat, send out polls, etc. You can also easily invite your favorite team members or guest speakers to join the panel with the click of a button.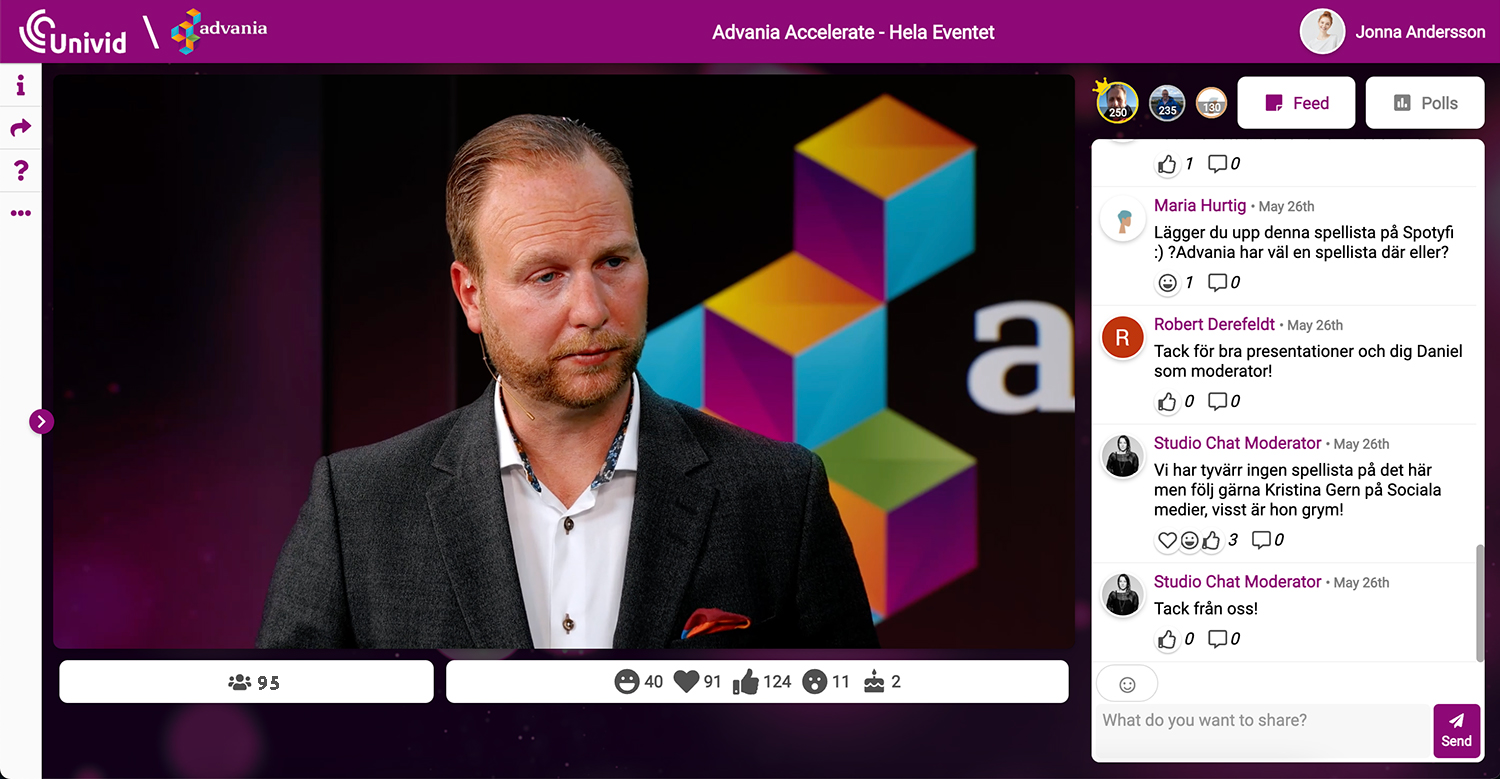 Insights into your webinar and audience
Measure impact of your webinar - what were the highlights, which leads are most engaged, what segments made the audience listen and interact. Benchmark against other webinars. Integrate smoothly to your CRM.