Memento Event x Univid
Memento Event is an event agency in Stockholm that creates corporate events that strengthen your community and corporate culture. Be inspired by ready-made event packages or create a strategy for your upcoming corporate events together.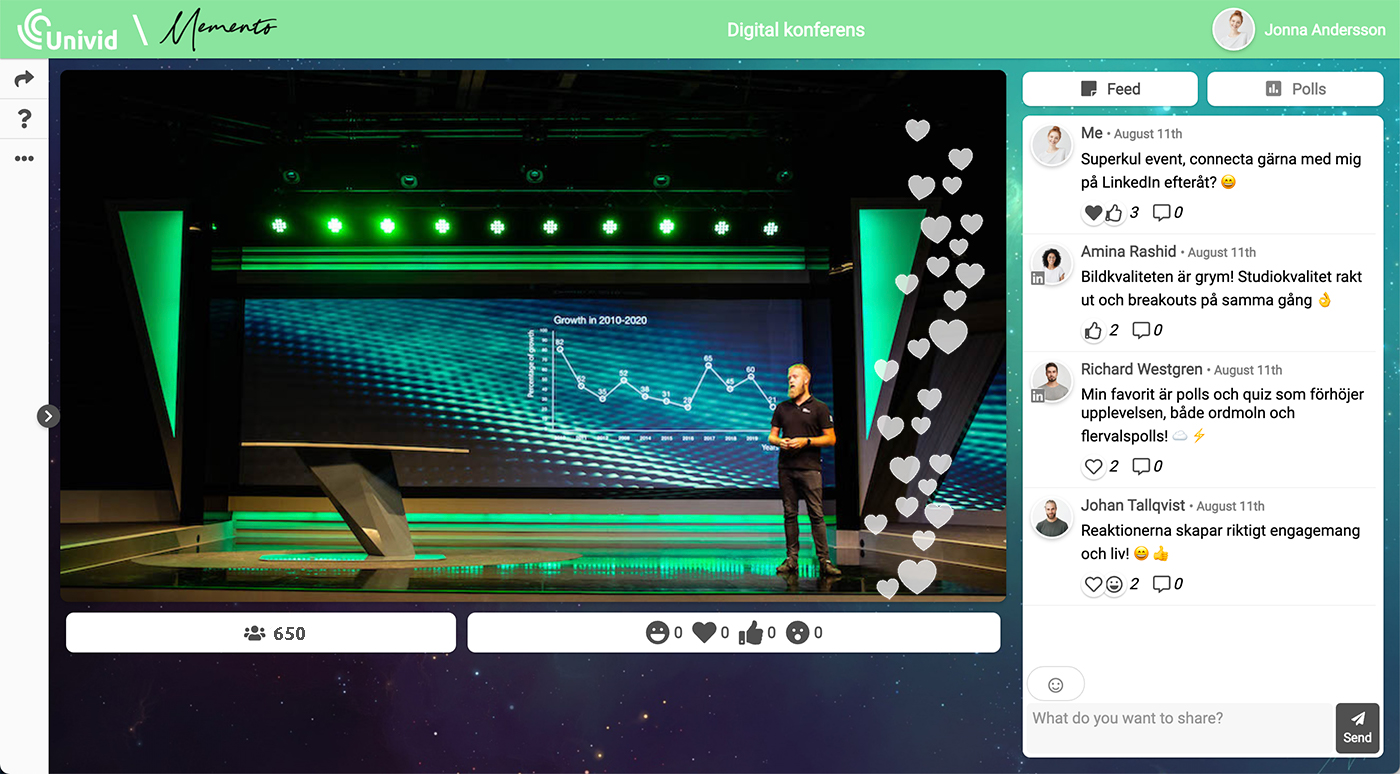 Meeting and communicating via digital events has exploded and there are lots of different solutions for you who no longer have the opportunity to attend physically or in some cases simply prefer events and meetings online. Memento Event offers everything from motivating team building activities online to various types of digital solutions such as lectures on links, streaming, recordings, virtual fairs, hybrid events or the like. Hybrid events are a popular alternative where you combine participants at a distance with a physical meeting. For example, 15 people are on site in a studio that broadcasts for another 100 people who participate remotely.
During a digital event, the content is extra important as the risk is otherwise great that the participants lose interest. An event platform can be very helpful to activate the participants so they can interact and feel community by chatting with other participants, asking questions, downloading content etc. Here, Memento Event has collaborated with Univid for several awesome broadcasts, including a major corporate launch of Clevry and fast-paced game shows!
A digital event is much more revealing than a physical event, so working technology is extremely important. Come prepared and make sure you have time with the technician before the livestream to prepare.
Looking for the most beautiful, interactive and easy-to-use solution for your next event, webinar or digital meeting? Let us show you Univid! Contact jrintala@univid.io and we will set up a demo.
Get the latest webinar hacks