Univid pitches at KTH Innovation Demo Day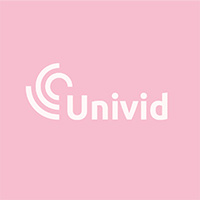 Updated: September 19th, 2022
Published: April 7th, 2021
Univid graduates from the pre-incubator at KTH Innovation - Stockholm, Sweden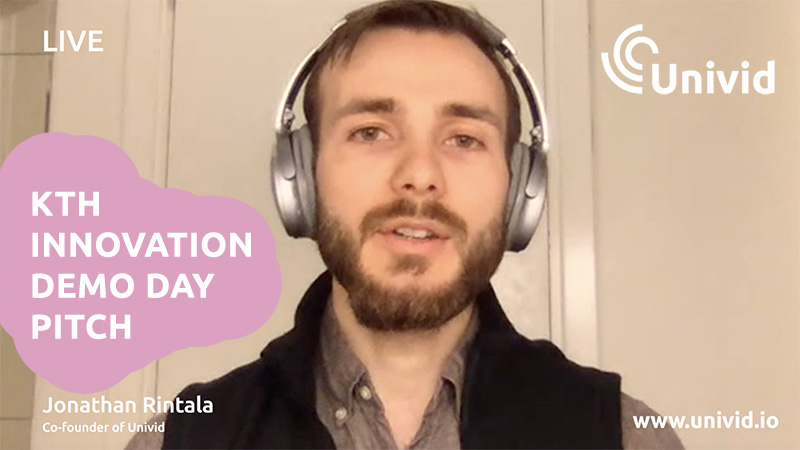 You probably, far too well, recognize the situation of attending a digital event, sitting with another tab open? You feel bored and maybe you are also feeling that Zoom fatigue kicking in. Jonathan Rintala, co-founder, pitches Univid at KTH Innovation Demo Day. This marks the graduation of the pre-incubator and Univid will now continue its path toward making events more fun and interactive outside of KTH Innovation.Team Univid has been developing on the platform for around two years, starting as a team of students at KTH, to make lectures digital, more interactive, and more fun. Today, the team consists of engineers in Computer Science, and Univid is an event platform that makes interaction in digital meetings, webinars, and events over 15 people great.Our product is out there and global leading companies are using Univid to make memorable experiences. Univid is super simple to use for both the host and the participant, and in less than 60 seconds you can customize your events with custom colors and branding. You can organize your event like a game with our leaderboard, or get your audience fired up via quizzes, polls, and breakouts. At a recent event we had over 3300 reactions with just 200 participants, whereas in other platforms you could see thousands of participants but no more than a few hundred interactions.We believe it's all about creating that vibe that breaks of from a long day of formal meetings. Hear the pitch below:
Looking for an interactive, easy-to-use, and beautiful platform for your next event, webinar or meeting? Contact us at jrintala@univid.io and we will setup a demo.
Get started today
Join over 70,000 users and create unique webinars with Univid.
Get the latest webinar hacks