Här är varför dina webinardeltagare inte interagerar
Updated: August 21st, 2023
Published: March 9th, 2022
Har du svårt att engagera deltagarna vid dina webbinarier? Här är 3 barriärer som hindrar interaktion och hur man undviker dem.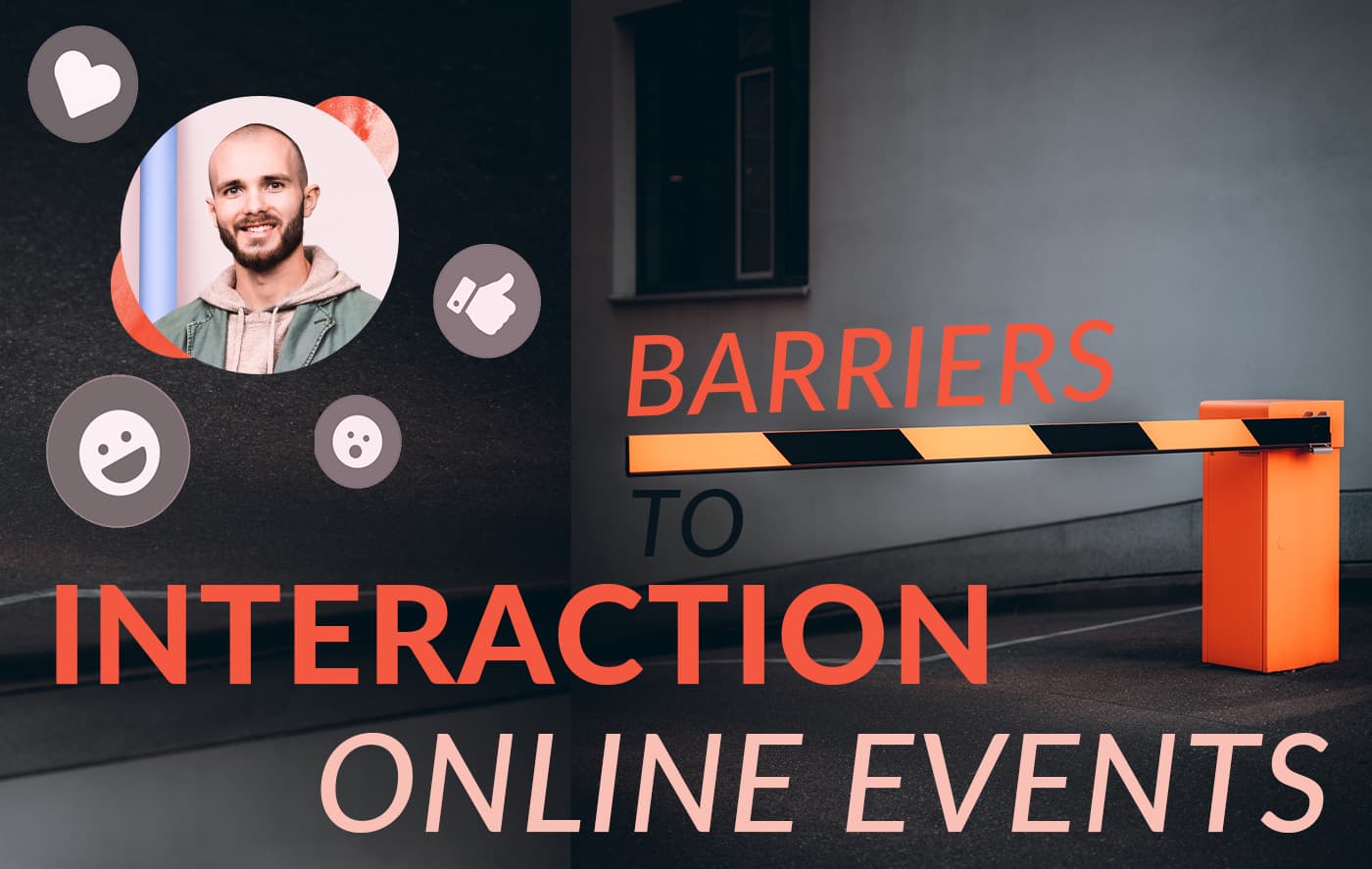 What Univid started in - hundreds of people and no interaction
Back in the days, as engineering students at KTH in Stockholm, Sweden, we discovered a problem. There were tons of people attending lectures, but not a lot of interaction in between participants. People did not exchange information during the lectures, the content could not continue to live and grow afterwards.
But WHY - live communication channels?
We realised proper live communication channels were lacking amongst students. We soon also found the problem was much bigger than the classroom - COVID was suddenly a thing, and the digital format was a fact - but interaction in larger groups was still not that great.
You can not just host a regular meeting, scale it to hundreds of people and expect them to stay focused, feel engaged and have a good time. You need to think differently and that is why we developed a solution specific to making these experiences great - which came to be Univid.
Let us look a bit at the landscape, and problem from a qualitative angle. And then, what are some of the things we did to enable people to interact better in these larger groups.
Barriers to interact are too high in online events - let's look at a few examples
Communication barriers are what is in the way between participants and great communication. These barriers hinder communication, and thus block good experiences. Let's classify these into three buckets to make things clear - the boring, the difficult, and the intimidating barrier.
1. The Boring Barrier
The Boring Barrier is the first and probably the most common barrier we see at digital events and webinars. At first sight, this barrier may not seem that bad - but is the difference between:
1. a successful digital event that pops off and makes everyone want more, and
2. an event that is forgot the second you hit the end button
The Boring Barrier points out the fact that events that lack a fun and inviting atmosphere will end up with no interaction. Just because there is a chat does not mean anyone will use it. Just because you ask a poll question does not mean anyone will answer it. Just because you encourage people to interact, does not mean they will. Well, you get the picture.
The participant should feel like they are having fun and therefore want to engage and be part of the digital event.
Think of the chat. For people to interact and engage with your event in the chat - the chat needs to feel alive. The chat should be a fun and living thing that you want to connect with other people in, ask questions to the speakers in (that you feel they will look at), and answer other people's questions in.
If it is a formal text-based chat box, with no pictures, reactions or life, hidden away in some backdoor that is hard to find - no one will want to use it. No one! No matter how cool your content is, or how much effort you put into presentations - you need a good tool to face the attendees.
Think of a digital event as precious chance to create magic together with your audience. You need to know what knobs to twist, and what levers to pull in terms of content, but also you need to have the right tools to make that possible from the beginning. The right platform provides all the prerequisite needed, with proper channels for fun communication, functionality for creating an inviting visual look and a welcoming vibe.
2. The Difficult Barrier
The Difficult Barrier is also very frequently seen at digital events, often when using complex tools. Like the other barriers, it is a sliding scale. Difficulty can occur both due to the complexity of the platform for the event, but also in some cases due to a poorly designed content or attendee instructions. See the following two cases that illustrate where this barrier can occur:
The extreme case: The participant may not even find the input on where to ask a question or send a chat message. Maybe they even don't find the livestream to begin with, or have troubles logging in.
The much more common situation: The participant is just confused on where to ask a specific question, and therefore decides to drop it and not bother asking it.
Both are very problematic and lead to the same outcome - a digital event with no, or severely lacking interaction.
3. The Intimidating Barrier
The intimidating element of being interactive in a larger group is something we can relate to. And is the exact same in the physical setting. You don't want to be the only one asking questions or be perceived as acting odd - which often creates a catch-22 where no one ends up starting to ask questions.
Us attending hundreds of events at this point, we have seen this too many times. As soon as one person starts asking questions, write in the chat, or send some reactions - the ignition is on - the Intimidating Barrier is crushed - and tons of other engagement start to flow in.
The Intimidating Barrier could also be a matter of not wanting to portrait yourself as stupid for asking the wrong questions, or interact publicly in a way that is not intended by the event organizers. Maybe writing a question in the general chat is not what you should do?
This is made worse by a platform that is complex - where a lot of attendees end up feeling intimidated and confused, by multiple unclear channels of communication being available, and when communication is not flowing - you easily end up being a lone wolf in the chat with the only question, left unanswered - unnoticed - biting your nails and wanting to sink through the floor.
People need smooth event tools, not more problems
So barriers of different types are hindering communication and good online event experiences.
To avoid boring, difficult, and intimidating digital events people need smooth tools that lower all these barriers of interaction. It is worth noting the barriers are not isolated verticals - but rather co-exists in an intertwined fashion and affect one another.
By making an event that is fun and has a welcoming vibe - interaction will increase. With more interaction taking place, the other attendees will feel the event is less intimidating to interact in, and so on.
So, Univid is all about reducing these three barriers all together - creating genuine opportunities and channels for interaction to take place. Whether it is about:
making it dead simple to login to and participate in the event

let attendees easily choose a profile picture to put some personal touch to the chat

let the host create a vibey atmosphere with beautiful looking graphics

deploy polls that are difficult to miss, easy to answer, and awesome looking

enjoy reactions that boost the engagement both in video and in chat

incentivise engagement with interactivity scores in a leaderboard

offer attendees a chat that is fresh, visible, and alive

surprise participants with confetti rains and production type of elements
The Univid experience is when all of these things come together. Crushing the three barriers at once - making a memorable, almost magical type of feeling, and event experience that everyone can enjoy.
Univid is designed to both 1. reduce the friction of interaction, but also 2. incentivise people to be engaged. The platform is created for people to easily engage with their peers and audience. Efficient online communication needs interaction. And so do events.
We can't wait to continue exploring how to further reduce these barriers, and continue to build the next generation of online events and webinars.
Kom igång idag
Gör som över 70.000 användare och skapa engagerande webinars med Univid.
Få de senaste webinartipsen