Topp webinar plattform - Univid listad på Tekpon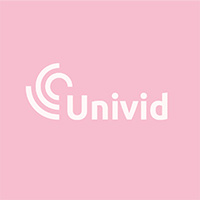 Updated: March 11th, 2023
Published: March 11th, 2023
Letar du efter en webinarplattform med toppbetyg? Univid:s webinarlösning är nu listad som topprecenserat verktyg på Tekpon - en jämförelsesida för SaaS-tjänster.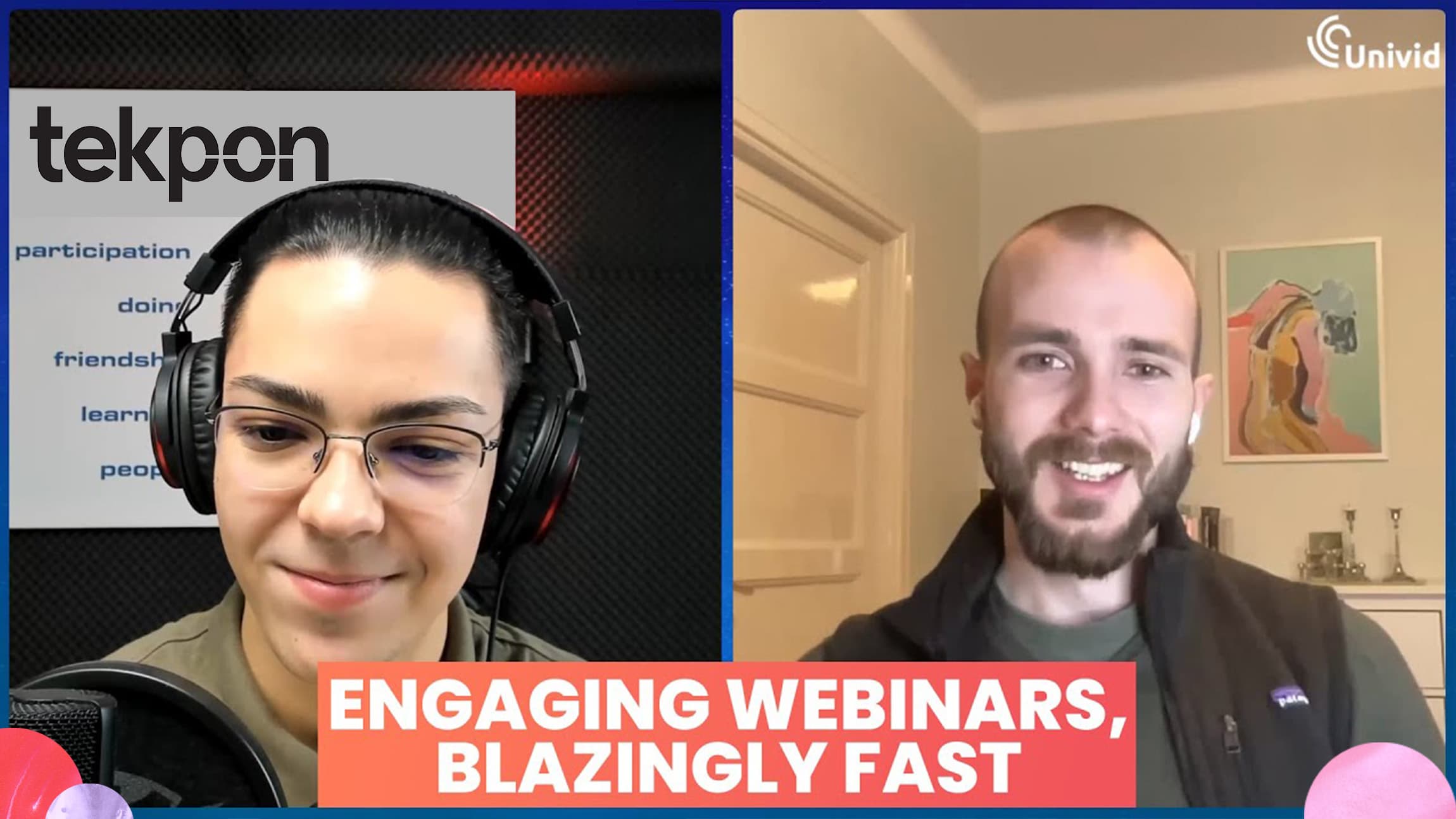 What is a webinar platform?
A webinar platform is an dedicated tool for hosting and attending webinars. It provides features such as live video streaming, interactivity tools, screen sharing, and analytics. Popular webinar platforms include Zoom, GoToWebinar, and Univid.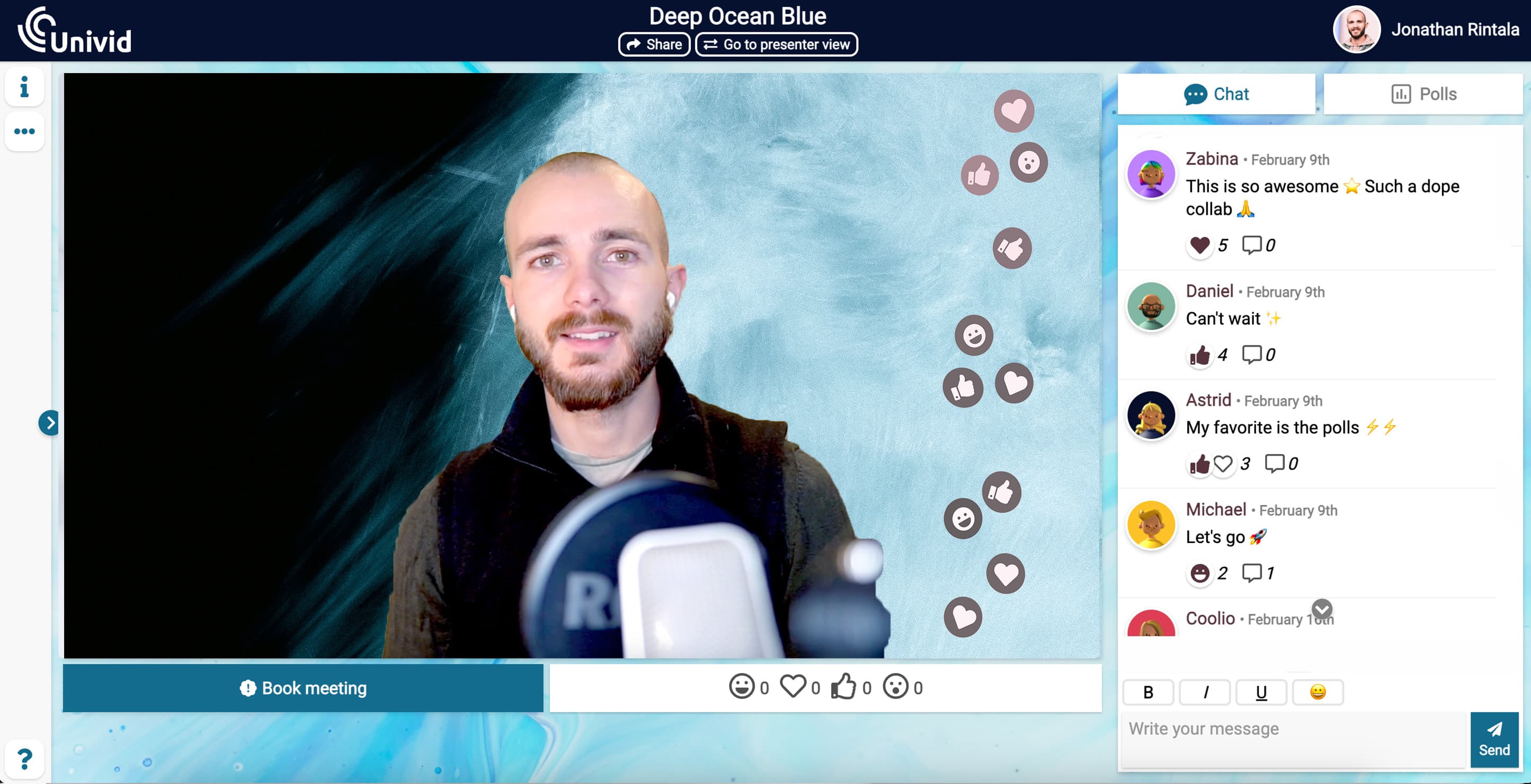 Example of what a webinar platform can look like - The Univid webinar platform
What should you look at when comparing webinar platforms?
The top four factors to consider when comparing webinar platforms are:
Ease of use: Choose a platform that is easy to use with an intuitive UI - both for the host and attendees. It will be a major time saver, week after week, as you invite co-hosts, set up webinars, customize and deliver live webinars for your audience.

Branding options: The webinar platform should offer options to brand and create a true event experience for your audience. Ask yourself

How can you brand the experience to make it look like your own? Can you add logos, backgrounds, colors? Will it follow to emails, registration page, etc?

How can you create a professional event experience for your attendees? Do you have a countdown before? Do the email reminders look professional?

Interactivity features: Look for a platform that offers the features for engaging your audience you need, for example look at:

Polls - what do the polls look like? Are they intuitive to answer for the attendees or easy to miss? Can you prepare as well as create them on the fly?

Live reactions - can you engage your audience with quick direct feedback loops?

Live chat and Q&A - can you choose between open chat and structured Q&A where you have more control? Is it inviting for the attendees?

Call-to-actions - can you activate call-to-action buttons? Do you have multiple ones? Are they trackable and inviting to click?

Registration options: Make sure you choose a webinar platform where you can work smoothly with registrations. Can you integrate your CRM, or have nice looking landing pages that you can customize in the tool? How do you gather attendees and signups? Make sure you can configure automatic reminders to maximize attendance rate.
Summary - The podcast episode with Univid and Tekpon
Here is the podcast episode with Univid and Tekpon. Some discussion points are the:
the webinar market

today's needs and pains of marketers

where Univid came from

what is the Univid webinar platform
En webinar plattform i världsklass - CEO av Univid i podavsnitt med Tekpon.
The Univid webinar platform - top rated and listed on comparison site Tekpon
Univid is an easy platform to create engaging webinars in 60 seconds. Univid allows you to drive up to 50% more conversions from your webinars - through interaction and call-to-action buttons - for example to "book a meeting", "sign up to newsletter", or "read more on website".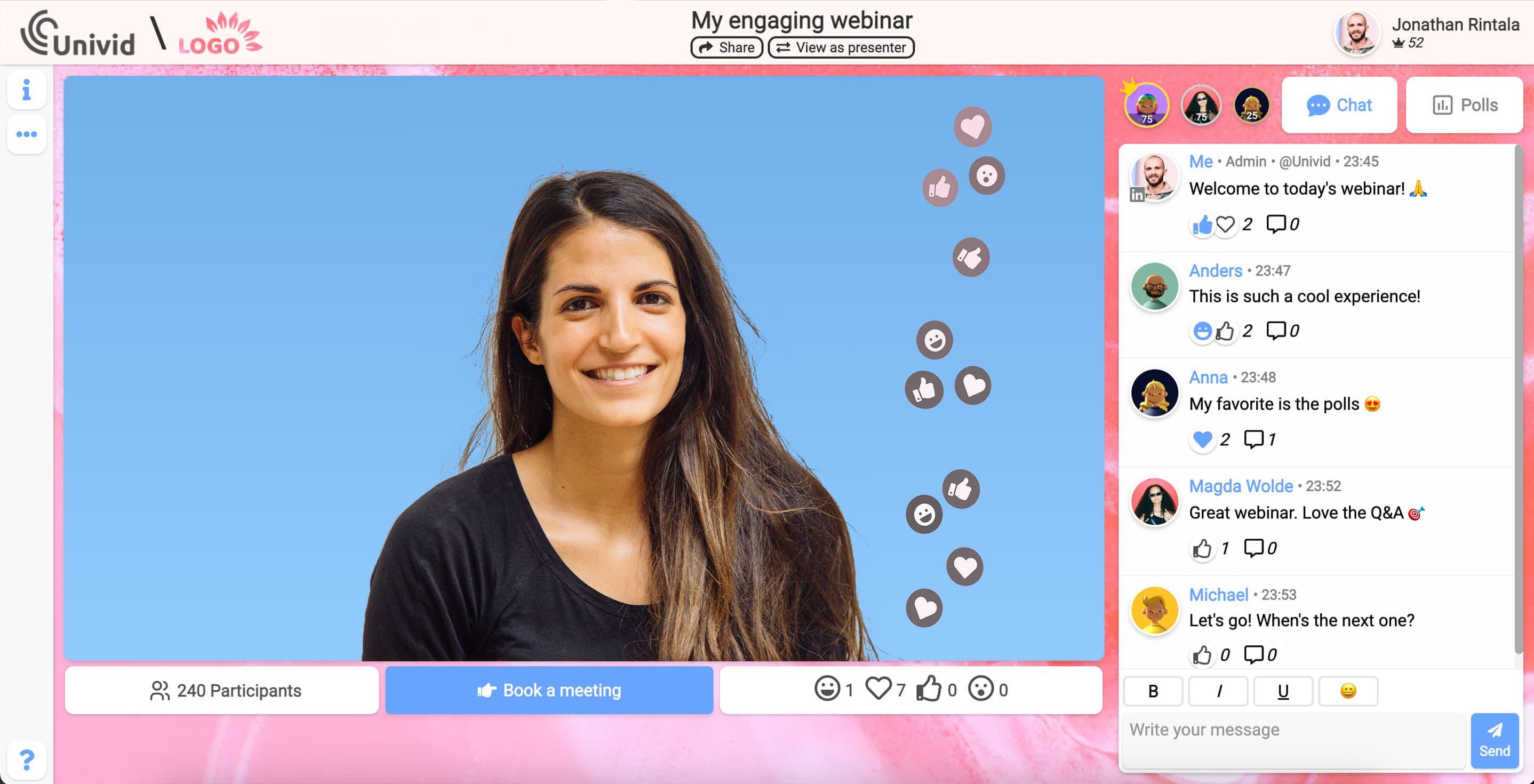 It gives you all the tools you need to interact with your audience, through beautiful polls, live reactions, Q&A and chat. You can also design the entire experience - from registration emails, live experience, to landing pages.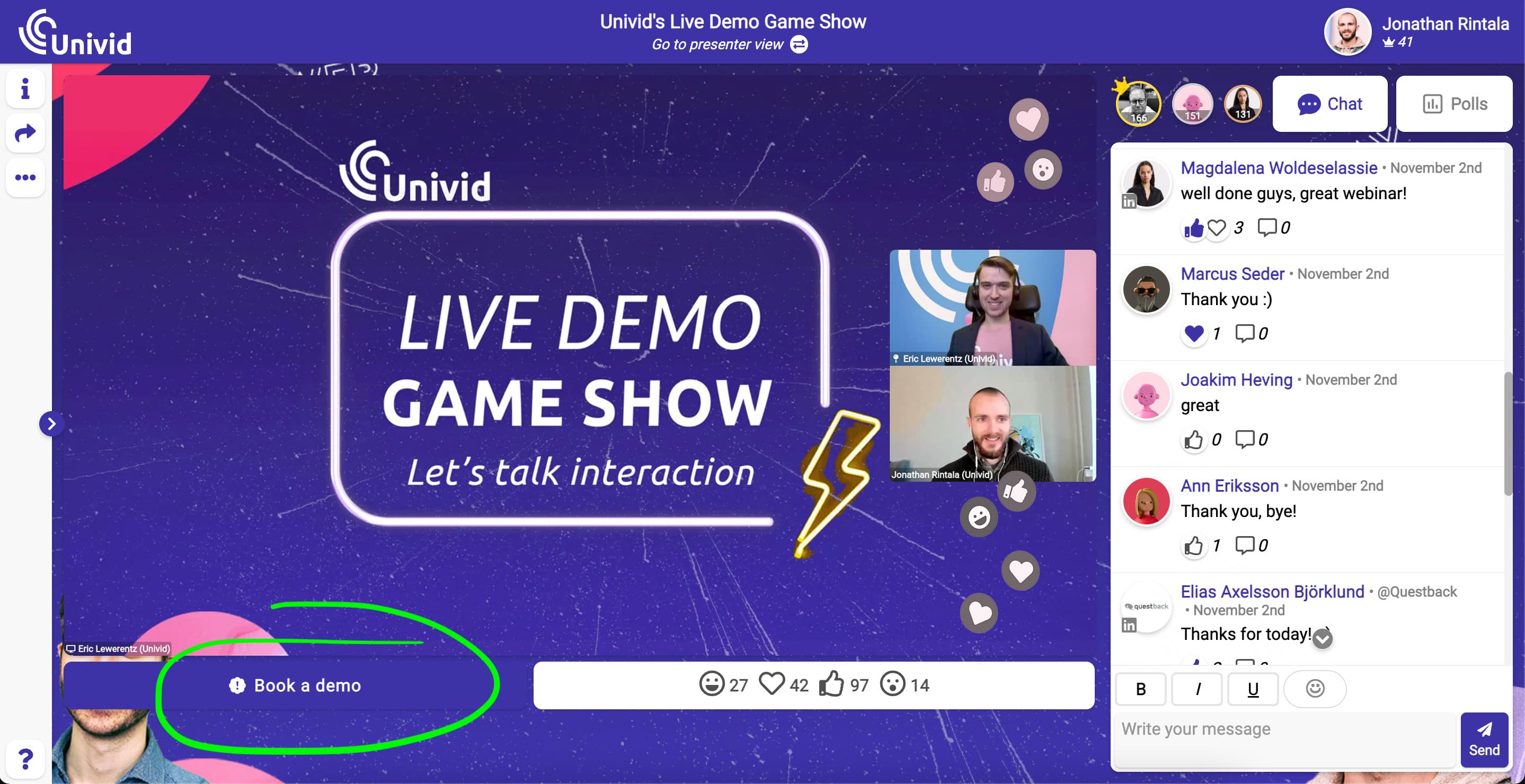 What is Tekpon?
Tekpon is a software comparison site where you can find software reviews & industry insights - all in one place. Tekpon aims to be a one-stop platform for all your software needs.
Kom igång idag
Gör som över 70.000 användare och skapa engagerande webinars med Univid.
Få de senaste webinartipsen