Varför du behöver webbinarier i din content marketing mix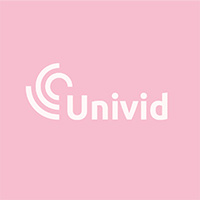 Updated: February 22nd, 2023
Published: June 15th, 2022
Du vet redan vid det här laget att webbinarier är, eller borde vara en avgörande del i din marknadsföringsstrategi för content. I den här artikeln kommer vi att utforska de fem viktigaste anledningarna till varför du bör använda webinars för att skapa innehåll som sticker ut och hjälper att positionera ditt varumärke. Och hur webinars kan verka som en drivkraft för dina marknadsföringsinsatser. Låt oss dyka in!
What is content marketing?
You probably already know the answer to this, as your brand/company will be using content marketing in your day to day work.
But, to break it down:
Content marketing is the process of planning, creating, distributing, sharing, and publishing content via channels such as social media, blogs, websites, podcasts, apps, press releases, print publications etc to reach your target audience and increase brand awareness, sales, conversion rates, engagement, and loyalty.
What you may not be aware of is that there are two types of content marketing
Outbound marketing, which is the old-school, traditional method of marketing seeking to push messaging out to potential customers through telemarketing or cold-calling. This type of marketing is less effective, and in our opinion, less needed in an age of social media and the power of the internet!
Inbound marketing has proven in recent times to be the most valuable form of marketing- which is where you craft a narrative or story to sell your product/brand. In this way, it comes across as more authentic, engaging, and tailored to your audience.
Your content marketing should include things like email invitations, social media promotion, newsletters and blog posts- anything to get the word out. Through social media platforms like Twitter, gaining followers and receiving retweets will attract new audiences to your content and get current/established leads to engage with your brand. 
Content marketing efforts are valuable in that it also will, besides providing a 'buzz' around your webinar and your brand, will also give you an idea of your current audience and the demographic that are engaged with your content.
Here are our 5 reasons why you should use webinars in your content marketing strategy
1. Webinars are useful for lead generation
Webinars on timely topics or useful how-tos can be a great way to generate leads. Promoting your webinar via social media, setting up a landing page for it and using email and social media for registrants to sign up- these are all ways to generate marketing for your brand's content, and informing an audience in one go of what your product does/the services you offer. In this way, they're great for educating an audience, too.
Webinars are also great for list-building, as attendees will register with contact information before participating- boom, you already have a whole list of contacts reading to convert. You can capture their information in your database and follow up with content on topics you already know they're interested in. The data regarding their engagement with your webinar campaign can also later be used by your sales teams to tailor future communications assets.
2. Webinars allow for instantaneous relationship building
Unlike blog posts, how-to articles and even social media, webinars let you get right in front of your target audience and have real-time interactions with them. 
There's even more bonus interactions if you feature a Q&A in your webinar, where you can directly address any concerns or questions your prospects have, face to face (well, through a screen, but close enough).  This lets your audience get to know your brand on a personal level, humanizes your company and allows them to interact with experts, speakers and leaders from your organization. The webinar will allow audience members to also interact with one another, and create a community around your brand!
3. Webinars are less expensive and easier to attend than a live event
You make it easier for customers or clients to attend your event- with a webinar, there's no commuting required, or any additional costs. All they have to do is click attend! Whether they're busy with a new baby or family, the virtue of a virtual event means that people are more likely to be able to slip away and find the time to attend.
On the flip side, the time, money, and resources required for producing a webinar are only a small fraction of those needed for a live event, so the return on your investment can be huge. Alongside this, because they are so cost effective, you don't need to worry about cancelling it because of a low attendance turn-out- in this case, it just means you have more time to answer the questions and concerns of those present. Silver linings!
4. You can reuse your webinar content for other purposes
The great thing about webinars is that they-re versatile- you can reuse and recycle the content from it. Break your webinar topics down into a series of blog posts, tweet memorable quotes from it, make notes of the questions your audience asks for future content inspiration, and share any slides you produced. That way, the content has an after-life!
5. A webinar's content and its value can linger long after the event is over
By recording your webinars with Univid, you can keep the memory and relevance  of it alive, to further enhance your content marketing and generate new leads . By continuing to promote and link to your webinars long after they're over, you'll ensure a steady return on your investment.
Conclusion
Webinars are not just a fun way to engage with your audience or get your ideas across- they can be the secret weapon and the driving force behind your content marketing strategy!
Kom igång idag
Gör som över 70.000 användare och skapa engagerande webinars med Univid.
Få de senaste webinartipsen