SDR at Univid
We are looking for you who want to be part of our journey as a Sales Development Representative. You will initially process leads around Sweden; then expand to other countries. Univid is a scalable product with the aim of being taken to a global market.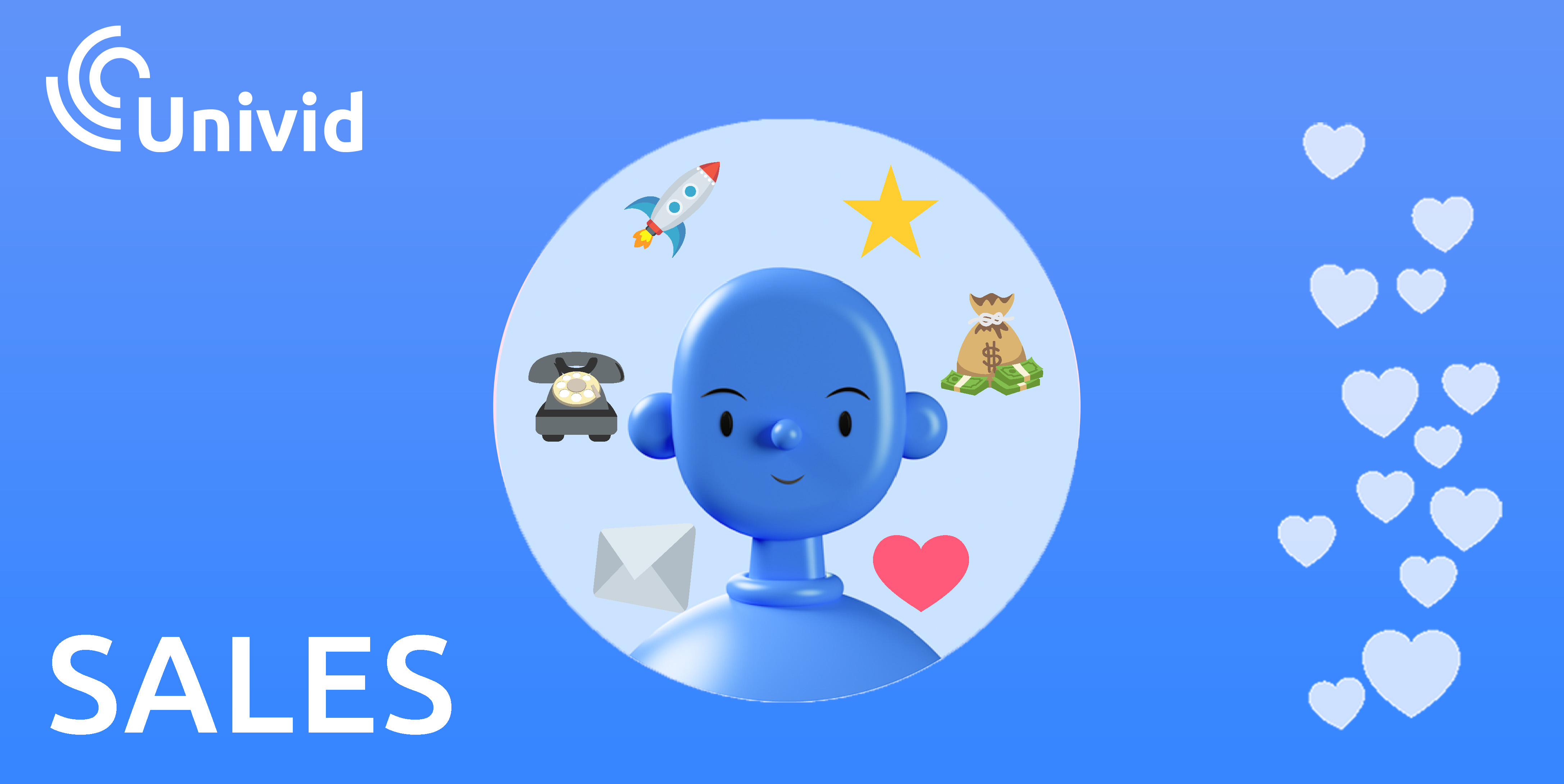 SDR Univid
As the world is becoming increasingly and more rapidly remote, the need for great webinar tools and interaction online becomes desperate.
Major problems at digital events and webinars are that interaction is lacking, participants are sitting with another tab open, and it is a graphically boring experience in complex user interfaces that you get lost in.
At the same time, more and more webinars are being produced, people are demanding remote participation, and large companies are changing their entire operations to digital-first and work-from-home.
About the job
The Univid webinar platform is powering tons of digital events and webinars across the world, and we are seeing massive growth. Univid allows marketers and hosts to create engaging and beautiful webinars in less than 60 seconds. World-leading customers like Almedalsveckan with over 700 events, SATS, and Facebook have already been using Univid. An event in Univid can have several thousands of reactions, with polls, quiz, and a chat that goes crazy.
Since 2022 Univid is a venture-backed startup with renown investors.
We are a tight team of ambitious engineers and sales people, who love to make an impact - creating a world-class product, while having fun together and scaling Univid out in Europe and the world!
We are looking for an energetic team member, who will work closely with the founders, engineers building the product, and existing sales team - to continue executing on, and developing the sales machinery to reach new heights!
With Univid you will have the chance to grow, make a real impact, and come in at the exciting stage of scaling up a startup. We have an awesome product that customers and users love. You will be a part of continue building on this great initial traction and momentum towards reaching a global market.
Responsibilites
Qualify leads based on our buyer personas and playbook
Present and hand-over qualified leads to Account Executives (but also be part of closing eventually)
Deal with fast-moving sales processes
In a data-driven way, further develop processes, playbook and personas
Resources available
A great set of happy initial customers, big brands, and over 20K users
Professional CRM, prospecting, and analytics tools (and some smart in-house engineered prospecting tools)
A top notch marketing team and funnel
An awesome tight team of founders and team that work close together
This is what you can expect
Fixed base, and performance-based salary, we want you to get a share of all income
Opportunity to get in early in our team and be involved in changing the global industry of webinars
Be part of a venture-backed and fast-growing startup in an exciting scale-up phase
Superb office space in central Stockholm
A tight and ambitious team that is strong in development, sales and operations
Qualifications
In order for you to succeed in the role, we believe that you:
have minimum 1+ years of experience of working with B2B as a SDR or BDR
see yourself as a hunter / new business salesperson rather than managing account manager
experience from prospecting leads, cold calling and cold emailing
experience from working data-driven with sales
experience of working in CRM systems - preferably HubSpot
is entrepreneurial, result-oriented and driven
professionally fluent in Swedish and English, with excellent communication skills
We see it as a plus if you have experience from the live video / webinar industry or B2B-SaaS, as a salesperson, but it is not a requirement.
Vill du vara med och förändra branschen för digitala events och webinars? Skicka oss ett email med CV och en personlig motivering kring varför du vill jobba på Univid och varför du passar bra i rollen.
Kontaktperson:
Jonathan Rintala, Co-Founder
jrintala@univid.io
Få de senaste webinartipsen