Content marketing intern
We are looking for a creative star with an interest in digital marketing and writing copy on-point!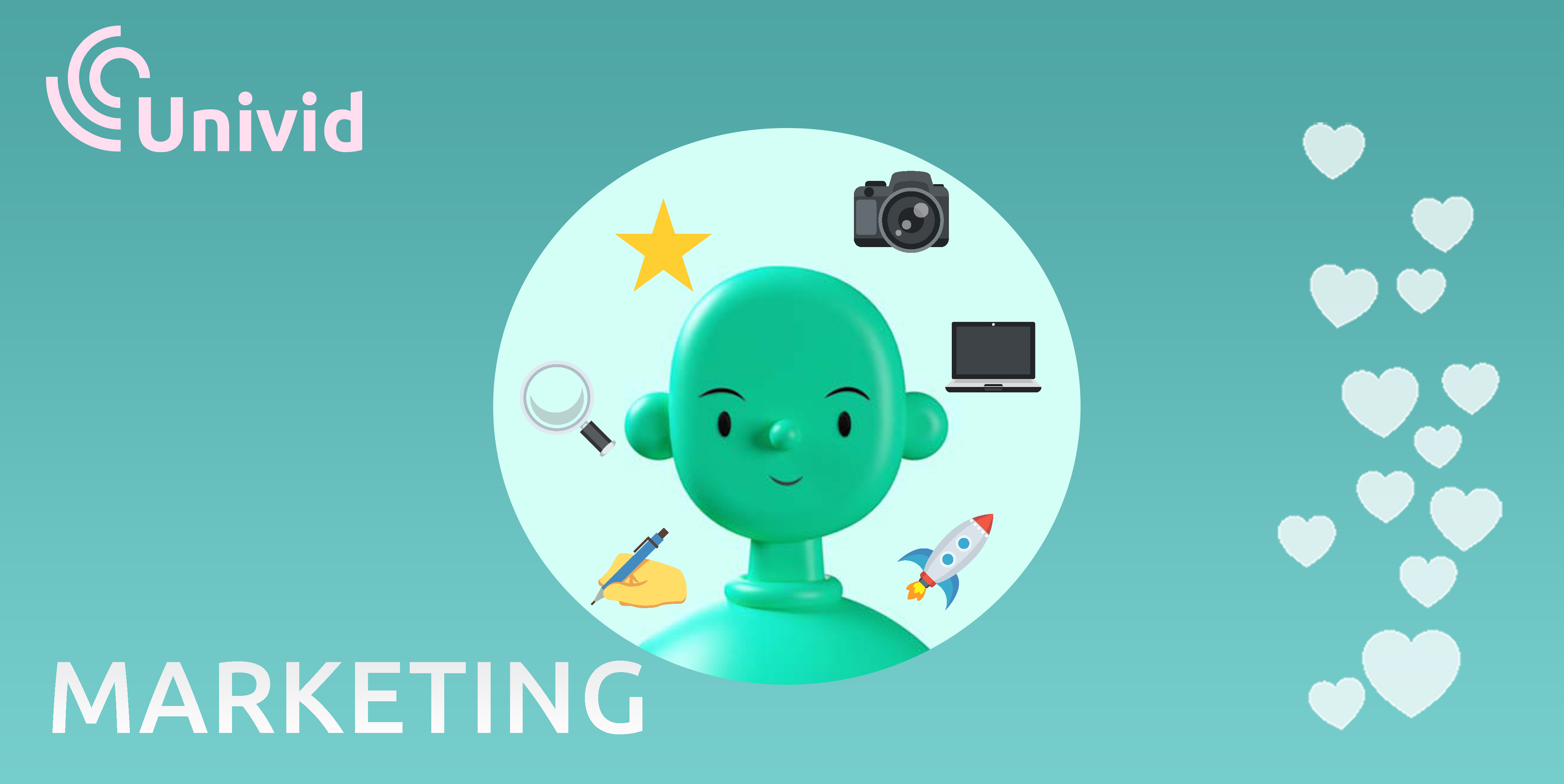 Common problems at digital events are that interaction is lacking, participants are sitting with another tab open, and it is a graphically boring experience in complex user interfaces. At the same time, more and more digital events are being produced, and large companies are changing their entire operations to digital-first and work-from-home.
Over the past year, Covid-19 has had a huge impact on how people meet and what the event industry looks like. Covid has accelerated the digital adaptation and created a need for new, smarter solutions.
About Univid
Univid is a startup founded by two KTH engineers in 2019. Today, Univid is Sweden's fastest growing event platform that enables digital events that are more interactive, graphically beautiful and easy to use for hosts and participants. Univid was the official platform for over 700 events at one of the largest political fairs in the world - Almedalen Week 2021, and has worked with world-leading customers such as Advania, Capgemini Invent and Facebook. A broadcast with Univid can have several thousand reactions, with polls, quiz competitions and a chat that really goes crazy. Univid enables unique event experiences that people remember.
What we are looking for - A Copywriter
We are looking for a creative star with a feeling and interest in digital marketing and accurate writing!
You will, among other things, work with creating search-optimized content for our blog and social media, with features from the event industry, colorful updates from the events run on Univid and trend research in digital events, webinars, and meetings. You get to be involved in creating content in a fun and creative environment where a lot happens.
With a first market in Sweden, it is important that you are fluent in writing and speaking in Swedish, but also in English then Univid is a scalable product with the aim of being taken to a global market.
This is what you can expect
Opportunity to:
join our team early and be part of change digital events in Sweden, the Nordics and Europe
learn more about and stay up to date on the digital meeting and event industry
work in a fast-growing startup where things quickly go from idea to finished product
office space in central Stockholm
become part of a tight and ambitious team that works side by side
Qualifications
In order for you to succeed in the role, we believe that you:
have experience in accurate writing with a personal touch and defined target audience
is self-employed and dares to take his own initiatives
is interested in the digital event and meeting industry
We see it as a plus if you have experience from the event industry and have knowledge in SEO / keyword optimization, but this is not a requirement.
Do you want to be part of changing the webinar industry? Shoot us an email below with your CV and a few words on why you want to work at Univid and would be a good fit with the role.
Contact person:
Jonathan Rintala, Co-Founder
jrintala@univid.io
Get the latest Univid updates