Workshop to design better event experiences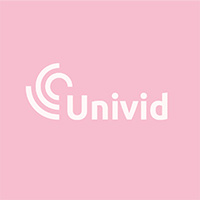 Updated: September 19th, 2022
Published: November 26th, 2021
Yesterday we held a design workshop to continue making the event experience even better for both participants and hosts. We sat down with a fun mix of family, friends and top UX designers from Stockholm. An evening of workshop on virtual events and deep-dive into the Univid platform. Lots of great insights and ideas on how to make the virtual event experience even smoother, and also a great deal of fun hanging out together having some burritos 🌮 🎉.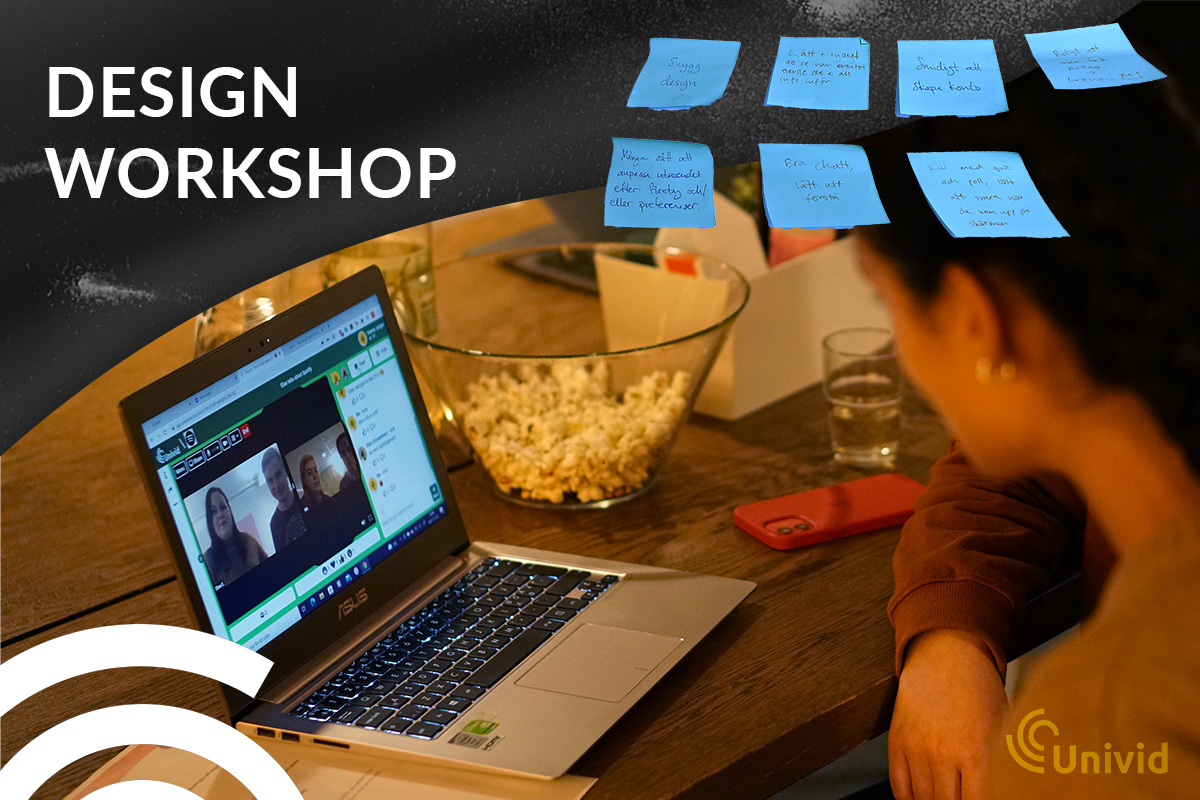 Workshop format - event host and participant personas
The workshop participants were divided into two personas - an event host and an event participant. The personas were described in a short-format, along with the situational case, put together neatly by our very own designer Sabina into a beautiful and clear instruction manual for the workshop participants to take part of.
As a next step, the participants were faced with a number of tasks, working through some fun and tricky challenges inside the Univid platform. The challenges involved both individual and collaborative tasks between hosts and participants. The tasks were divided into pre-event, during the event, and after the event - to simulate a real-life scenario of event planning, hosting and follow-up.
The workshop session was rounded of with some awesome tasting burritos, but also some post-it type of feedback where the workshop participants could give constructive feedback on what to improve on, and positive feedback on what they liked.
Constructive feedback
Firstly, some great constructive feedback came in, that we learnt alot from, but also some reminders on what parts are complex and still needs work to make perfect. For instance:
Many steps to launch a poll
Somewhat difficult to navigate the multiple menus within the session, the first time
Unclear that you could test video and sound before going live when pressing the 'start conference' button
Positive feedback
Also, some of the positive feedback about the platform we got to take part of:
Nice design
Clear to see when the event takes place and learning about the event in the sidebar
Smooth and easy creating an account
Fun with quiz and polls - easy to answer when they pop up over the screen
Great chat - easy to understand
Easily customizable to company, preferences, etc.
Going forward
Needless to say, we got some really valuable feedback on the Univid session and how we can keep on making the smoothest virtual event solution on the market. We will also make sure to follow-up closely with the participants, to make sure they get to see their ideas and critics brought into real-life. All to often ideas just end up in some random feature request document - at Univid we want to make sure we follow-up, take action and keep the feedback-loop going.
We also had a ton of fun together this evening - a big part of why we do this. We believe it should be fun and engaging also behind the scenes building the platform. That allows for creativity to flow and will shine through to be reflected into the product.
Developing a smooth event platform
We are seeing a ton of demand for the Univid platform - as people are searching for easy-to-use platforms to level up their event game. Univid is a powerful platform that is boiled down to the core, without all the unneccessary complexity. Univid will help you as an event host to make great event experiences that people remember.
Get started today
Join over 70,000 users and create unique webinars with Univid.
Get the latest webinar hacks