New event with music quiz and the artist @MrFunkman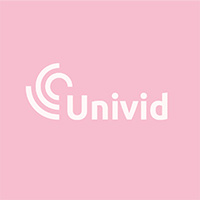 A music event is being held on Univid with lots of interaction, music quiz, and good vibes.
Univid is testing out some new concepts together with a local artist, MrFunkman. Stress testing the live streaming technology and getting user feedback on features. We will soon release a similar live session for the public to join, stay updated!
Looking for the most beautiful, interactive and easy-to-use solution for your next event, webinar or digital meeting? Let us show you Univid!
Get the latest Univid updates