Tomra Northern Europe Kickoff - 3345 reactions in one event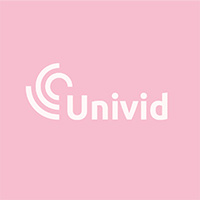 Updated: September 19th, 2022
Published: February 22nd, 2021
Tomra hosts international kickoff on Univid - with music quiz and gameshow - our most interactive event yet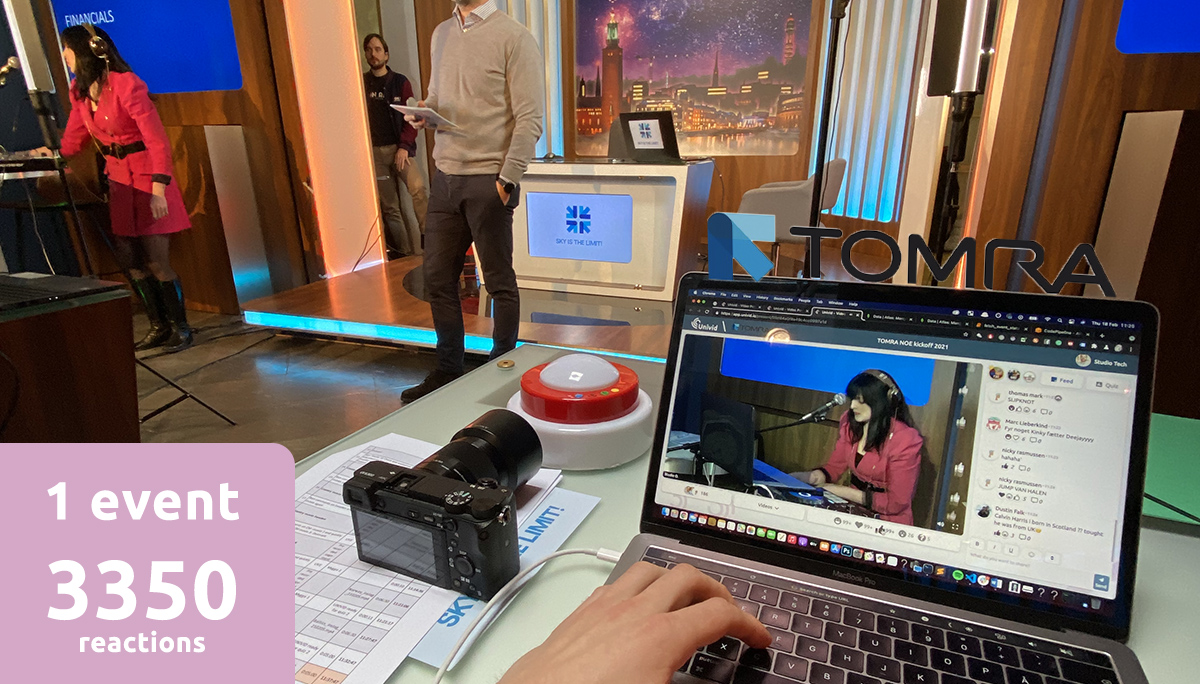 Just wow! Last week we ran an international kickoff with 200 participants from Tomra Systems on the Univid platform. An amazing event where participants got to experience presentations and interviews with the management team, a live gameshow with the On Air studio, as well as a quiz competition in Univid. The interaction was superb - 3345 reactions were fired throughout the event and 665 comments in the chat - making it the most interactive event in Univid's history!
See our video from the event:
We ran via Univid's own video protocol, making it possible to run the studio stream in HD quality, while streaming in real-time, being able to bring up participants from the audience directly into the video. DJ Choco entertained with some fine tunes in the breaks, accompanied with the quiz competition which over 157 participants took part in. Also one of the world's top rated speakers Klas Hallberg shared a motivating talk! The gameshow concept was provided by the On Air Studio with the eminent host Ben Richards. Needless to say we had a great time, and the audience seemed to enjoy it thoroughly as well! We will let some of the comments from the audience speak for themselves:
Get started today
Join over 70,000 users and create unique webinars with Univid.
Get the latest webinar hacks